Questions & selections
Looking for Fragrance Gift Ideas for Christmas? Here They Are!
21 december 2012
As Christmas draws near, perfumers and perfume houses let their creativity go wild in dreaming up stunning olfactory creations. To help you with those last-minute gifts, here are some fragrances to please everyone on your list.
For Mom: Guerlain's Shalimar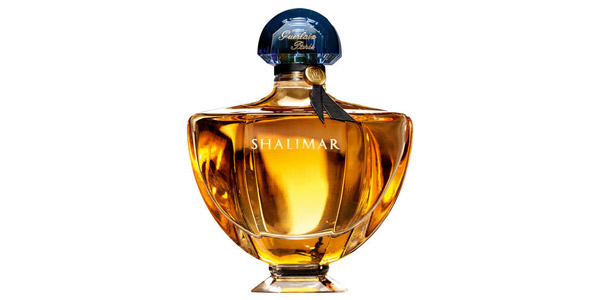 Sensual and enveloping, this oriental scent is an icon of French perfumery. It has crossed the decades without ageing. A real woman's scent that your Mom is sure to love.
Shalimar by Guerlain, eau de parfum spray 1 oz., €51.80
For Dad: Dior's Eau Sauvage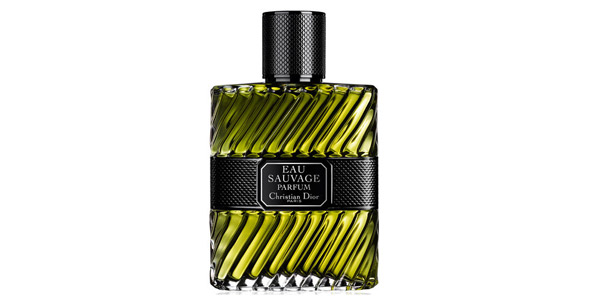 Dior's first men's scent, Eau Sauvage is one of those timeless classics that never go out of style. Modern, elegant and easy to wear, it's always right, and Dad is bound to enjoy the understated yet luxurious bottle with its famous signature strip of metal…
Eau Sauvage by Dior, spray 1.7 oz., €58.90
For my big sister: Valentina by Valentino Gift Set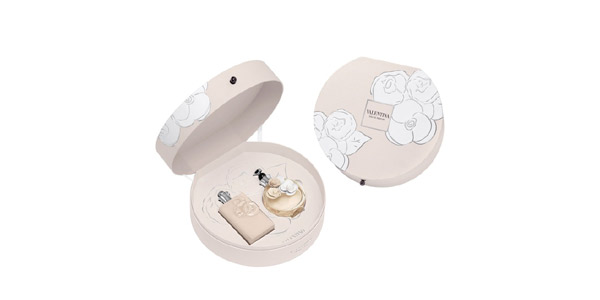 Just like Valentina, my big sister is young, feminine, mischievous and sassy. This Italian floriental will highlight her multi-facetted personality and suit her to a T. She'll be thrilled with this pretty box set, composed of a 1.7-oz. eau de parfum and 3.4-oz. body lotion.
Valentina by Valentino Boxed Set, contains a 1.7-oz. eau de parfum and a 3.4-oz. body lotion, €64
For my little brother: Jacadi's Ma première montre (My First Watch) Gift Set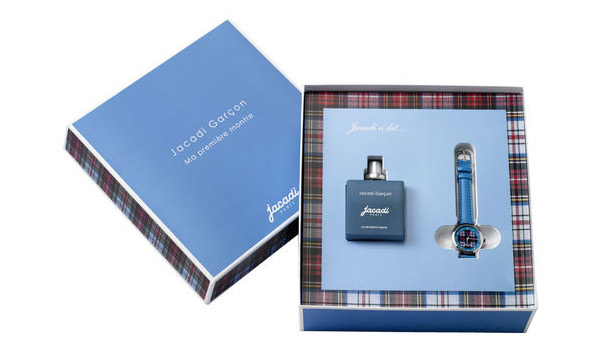 This cute gift set will be perfect for introducing my baby brother to fragrance. I love Jacadi's idea of pairing an eau de toilette with a chic little watch: a blue-leather strap and a plaid watch face for a real little dandy!
Ma première montre Gift Set by Jacadi, with a 3.4-oz. eau de toilette spray and a Jacadi watch, €38.90
For my little sister: OSMOZ's "Les coulisses du parfum" kit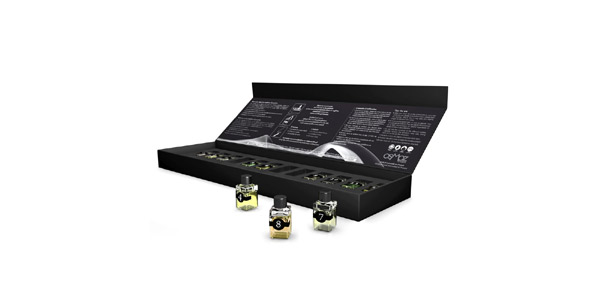 She's curious and wants to learn about everything, so she's going to love being able to play at being a real perfumer. Discovering the legendary accords and ingredients that go into classic scents, learning about the foundations of olfactory culture… This very complete kit composed by OsMoz has more than one trick up its sleeve.
"Mythic Accords" by OsMoz (idem), €59