Questions & selections
Itsy bitsy perfumes collection
26 march 2015
To collect miniature bottles of perfume is an art in itself. If you feel tempted, here are a few ideas and recommendations on how to get started:
First of all, chose a theme and stick to it : men's fragrances? Fragrances of one specific brand? Of one specific olfactory family? This is your call! And you will find all the help and information you need within the pages of OSMOZ.
Then ask around you, but remember miniatures (small size bottles) are no samples (usually tube-shapes). Go to perfume and second-hand shops, visit online stores... Beware, however, for many counterfeit copies are in circulation.
There also are some specialised fairs, but items can be a bit pricey on such occasions.
Keep track of the prices of these beauties : you will find valuable info in the many dedicated publications and websites, such as miniatureperfumeshoppe.com and www.petitperfume.com.
Once you have started collecting miniatures, make sure you treat them right:
- Never open the bottle, the perfumes would suffer oxidation and the miniature would lose its collectible value (unless you collect bottles exclusively, of course).
- Protect them from direct light, heat and moisture. Hence, prefer the bedroom, office or living room to the bathroom, for example.
- Do not throw away the packaging!
- Be gentle with the miniatures and their labels, use only a soft cloth when cleaning them.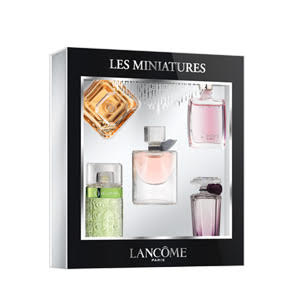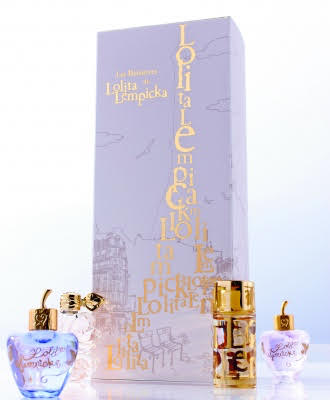 Share your best collector's tips with the community and tell us which miniatures you would like to get!
Photos: © Lolita Lempicka, © Lancôme