Questions & selections
Fashion designers with a good nose - Part 1
06 march 2015
It seems it is sometimes but a short step from the world of haute couture to the world of perfumes... Fashion geniuses have become creators of fragrances, thus rivalling great perfumers. Today we shall look at three of them, in order to understand how they interpret Women and perfume.
By Lanvin we know Prétexte, Rumeur, Scandal, My Sin… However the most emblematic, the one behind which one can sense the presence of a muse, is Arpège.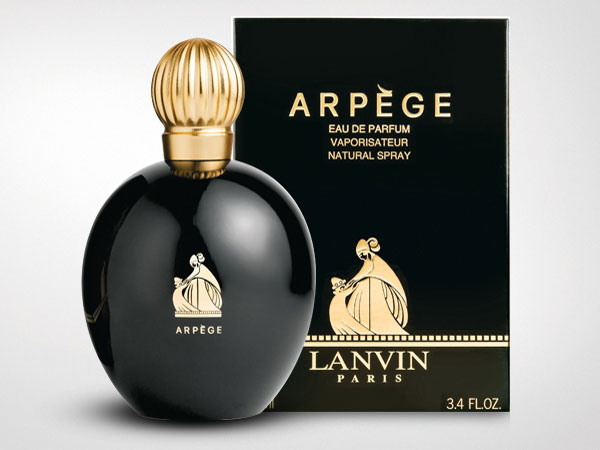 Created by Andrè Fraysse and Paul Vacher in 1927, Arpège is a floral aldehyde. Top notes of bergamot, neroli and peach reveal a heart of jasmine, rose, ylang-ylang and lily of the valley, as the trail exhales sandalwood, tuberose and vetiver.
On the spherical bottle that bears a golden tap, is a stylized drawing of Jeanne Lanvin and her daughter Marguerite, as a child. Arpège was made for her. This symbol of mother and daughter is at the core of all Lanvin creations, more than a trend, an essence, immortalized in a dance full of love. A message so infused with emotions it does not stop time but escapes it, reaching beyond style and fashion.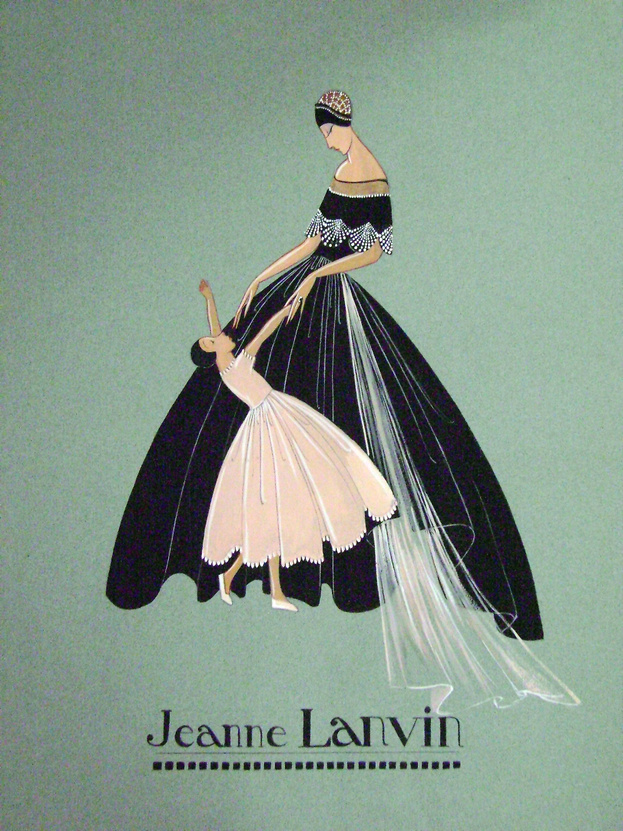 The formula of Arpège was slightly modified in 2006, and its bouquet now consists of over sixty rare, precious flowers.
With Classique (1993), Jean Paul Gaultier made a floral oriental first fragrance, soon followed by Le Mâle, and showed us his olfactory identity. But it is Ma Dame that truly testifies of a work dedicated to a muse.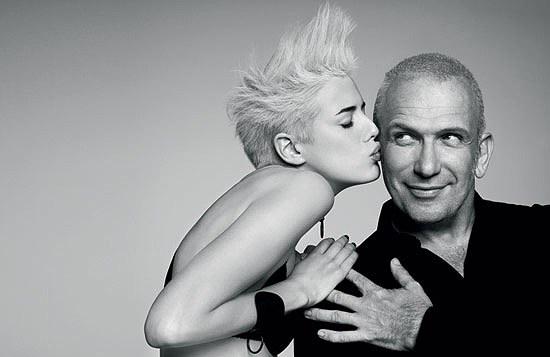 Launched in September 2008, Ma Dame was created by perfumer Francis Kurkdjian (also author of Fragile and Monsieur Eau du Matin). It is a bright, mischievous fragrance that opens on grenadine and blood orange. Then come the flowers, rose in particular, and finally cedar wood, white musks. A floral, woody-musk fragrance with touches of citrus.
For the advertising campaign, top model Agyness Deyn is portrayed by photographer Jean-Baptiste Mondino, next to Jean Paul Gaultier himself. Not to forget the soundtrack: 3e Sexe (Third Sex), by French band Indochine, a song about a woman who unites the masculine and the feminine, a fusion of the sexes, of the souls. Along the same lines is Gaultier2, also by Francis Kurkdjian.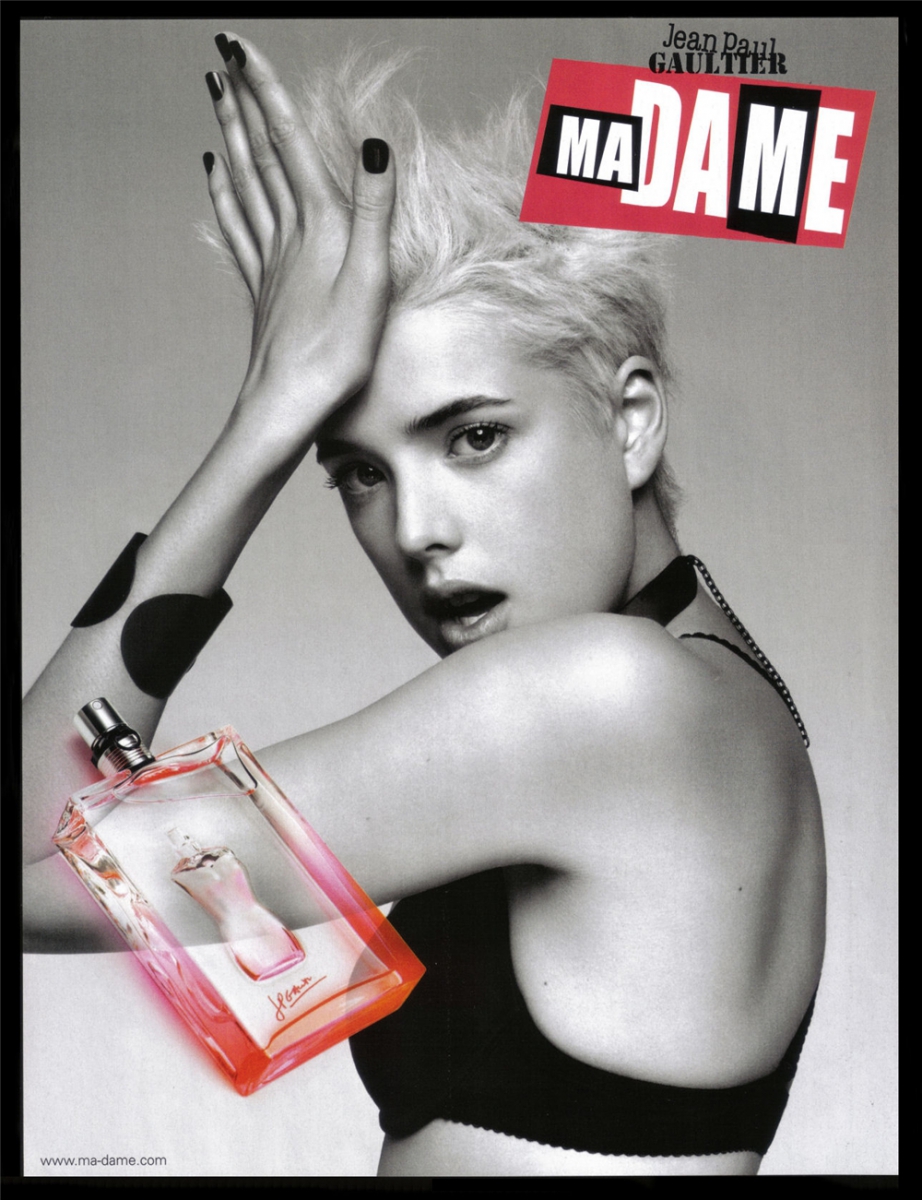 The third memorable fragrance in the common history of perfume and fashion is Shocking, by Elsa Schiaparelli (1936). Designer and pioneer both in fashion and in her interpretation of women and their fragrances, her bottle actually was an iconographic inspiration for Jean Paul Gaultier, years later.
This fragrance is wrapped in a colour it will make very popular, Schiaparelli's colour: Shocking Pink. As author Helen Varley explains "This intense magenta was called shocking pink in the 1930s, hot pink in the 1950s, and kinky pink in the 1960s... It has appeared in the vanguard of more than one youth revolution... To some it sings, to others it screams."
For Elsa Schiaparelli, clothes make it possible to express oneself, "A dress cannot just hang like a painting on the wall, or like a book remain intact and live a long and sheltered life. A dress has no life of its own unless it is worn, and as soon as it happens another personality takes over from you and animates it, or tries to, glorifies or destroys it, makes it into a song of beauty. More often than not, it becomes a common object or even a sad distortion of what one wished it could have been – a dream, a way to express oneself."
The same goes for perfumes.
Harmony is the one word that best defines Elsa Schiaparelli's creations, perfumery included. The bottle for Shocking is the result of a collaboration with two artists of the surrealism movement: Marcel Vertès, who created the advertisements and Salvador Dalí, whose work "Woman with flower head" refers to a fragrance bottle.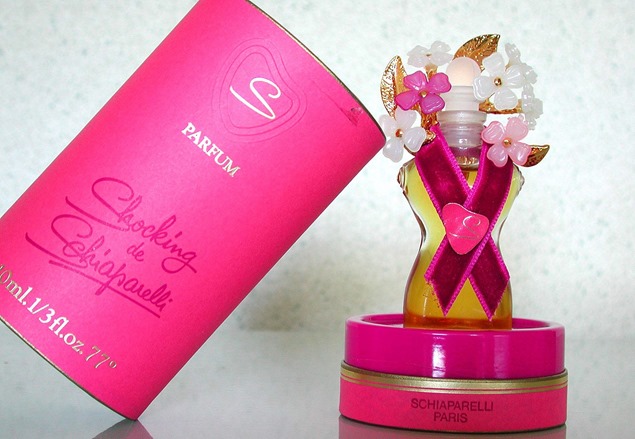 The design of the bottle itself is inspired by the mannequin to the measurements of actress Mae West, from which Elsa Schiaparelli crafted West's outfits for the film Every Day's a Holiday (1937).
Shocking is a unique, inimitable and now iconic fragrance. Aldehyde notes contrast with bergamot and tarragon. The floral accord of rose, jasmine and honeysuckle is "chypré" in that it reminds of the smell of cosmetics, the scent of 1930s women, on a patchouli base softened by honey and made very sensual by civet.
Very soon read more about perfume artists at the crossroad of fashion and scents!
Photos : © Lanvin, © Jean Paul Gaultier, © Elsa Schiaparelli, © Pixabay