OSMOZ community
Perfume Portrait #5: Eckbo57
08 january 2015
- What was your very first perfume?
The first perfume that really made an impression on me was L'Eau Neuve, by Lubin, a present from one of my grandmothers. I've actually found a version that's pretty close, and you can't imagine how happy that makes me, because for a long time I thought that Eau Neuve would only ever exist in my memory.
- Could you give us your own personal selection: your 5 favorite perfumes?
That's a tough question! I'll try to answer objectively because, really, there would be more than
just 5:
- N°19, Chanel
- Nahéma, Guerlain
- Infusion de Rose, Prada
- Fidji, Guy Laroche
- l'Air du Temps, Nina Ricci
- If you were a perfume, which one would you be?
Eau des Merveilles by Hermès. I feel like the scent and I are very much alike: sparkling, lively and joyful. I particularly enjoy the unusual, inverted sweet-and-savory pyramid. And it brought me luck this year... c'est merveilleux!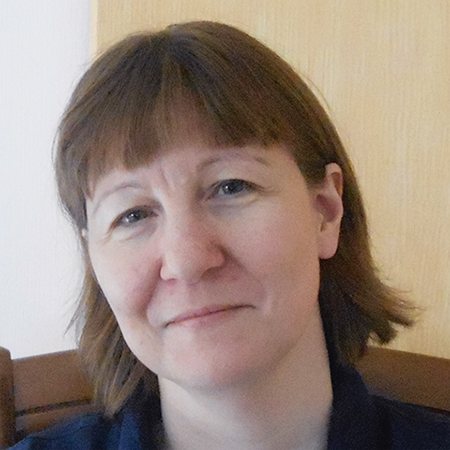 - What perfume are you wearing now?
I've been wearing a few different ones lately, but my favorite is Cherry Blossom, a refined, citrusy cherry that makes me get carried away.
- Is there a perfume you haven't tried yet but that appeals to you?
There are tons! If I had to choose just one, it would be Mona di Orio's Lux, which disappeared too soon. It seemed inaccessible to me, in every sense of the word. The tribute to Edmond Roudnitska is very touching
- How do you choose your perfume?
I don't want picking a perfume to be a major production. The pyramid has to inspire me, I have to feel comfortable with it, and it has to be something I could where any time… I confess that I do occasionally make impulse purchases, but usually I like to test them on my skin first. That way, you avoid unpleasant surprises.
- What is your favourite men's (or unisex) perfume?
Sisley's L'Eau de Campagne ("Countryside Eau"), a real breath of fresh air.
- What is your favourite women's (or unisex) perfume?
An ode to Love: Le Parfum de Thérèse (Edmond Roudnitska) Editions de Parfums Frédéric Malle, the perfect chypre scent.
- In your opinion, what is the smell of happiness?
Lily-of the-valley, it always puts me in a good mood – all the more so in that their little bell-shaped blooms are symbols of happiness. I'd hate to lose the French tradition of giving little bouquets of them for May Day.
- If perfume were an object, what would it be?
A photo album, because perfume incarnates events in your life, your olfactory memory… emotions, fleeting instants… I often associate a perfume with a certain moment, or vice versa.
- If perfume were a book, what would it be?
A history book, since perfume has been through so many eras and such varied uses. I think Fragonard's 3-part timeline gets it just right: from Antiquity to the Middle Ages, from the Renaissance to the Enlightenment, then modern (and contemporary) perfumery.
- If perfume were a song, what would it be?
Laurent Voulzy's Le Pouvoir des Fleurs ("The Power of Flowers"), a song that's both romantic and level-headed, and that always makes me think of the world of perfume.
- If perfume were a (famous) person, who would it be?
Panoramix*, who's sort of like the ancestor of our perfumers, and the potion, which could be the very first perfume. Panoramix never gives up his magic formula, and perfumers always keep theirs secret too.
- What is your most cherished childhood memory connected to smell?
Like a lot of kids, I think, the smell of cakes and pies coming out of the oven, recipes… an olfactory delight and a feast for the taste buds.
*Panoramix, a character in the popular French comic-book series Astérix, is a druid who makes a magical potion that grants people from his village super-human strength.