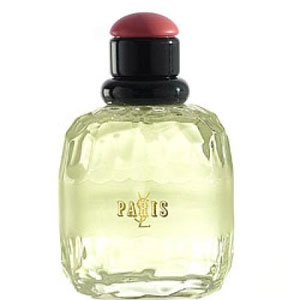 Description
The opening note is composed of a garland of fresh flowers: bergamot, geranium, hawthorn.The middle note glows with the scent of mimosa, rose and violet.And it rounds off on a sensual, woody note of amber and musk.
History
The perfume is named after Paris, the adored city of Yves Saint Laurent, who created it as a tribute to the Parisiennes he dresses and for all women in love who get sent bouquets of pastel-colored roses. "Paris" is a rose-and-violet-scented floral bouquet, a symbol of the femininity Y.S.L. worships.The creator of this potent floral fragrance, Sophia Grosjman, was inspired by the smell of vintage roses such as those which bloom in the gardens of Marrakech, one of Monsieur Y.S.L.'s fetish cities.
Bottle
The flacon embodies the lively bustle of Paris: a whole "city of light" shimmers in the multifaceted glass, fittingly capped with a multifacetted crystal 'diamond'.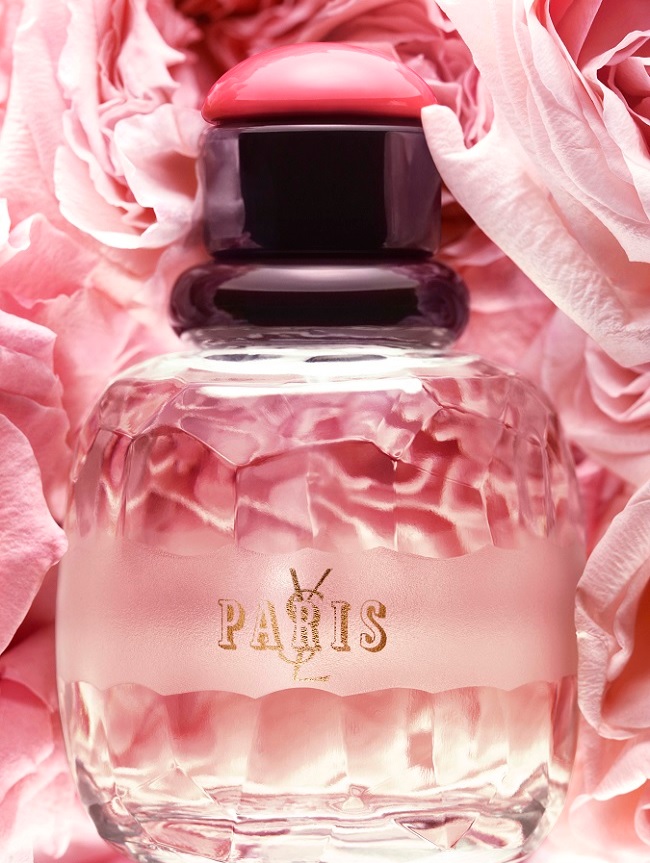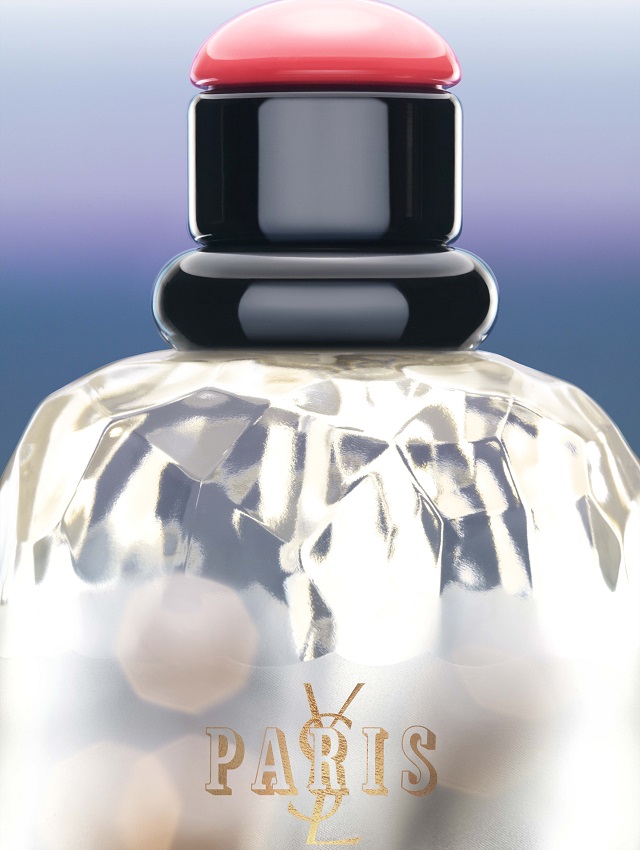 Les publicités et images présentées appartiennent exclusivement à leurs auteurs. Toute utilisation commerciale est strictement interdite sans accord préalable de l'auteur.Toute image présente sur le site peut être enlevée sur simple demande de la part de l'auteur, en écrivant à contact@osmoz.com
Avec l'aimable autorisation de la marque
With the kind permission of the brand
26 december 2012

En 1922, François Coty avait lancé un parfum 'Paris'. Paris est par excellence la ville de l'élégance et du parfum. C'est pour cela que tous les parfumeurs faisaient et font à nouveau référence à la capitale, qui fait rêver le monde entier : Soir de Paris de Bourjois était offert en 1928-29 à toutes les midinettes qui ne pouvaient s'offrir un séjour à Paris. En 1983, Paris d'Yves Saint Laurent symbolisait les femmes amoureuses à Paris. Voir aussi mon commentaire du parfum Parisienne (Yves Saint Laurent).

Report abuse

http://www.arty-fragrance.com

Docteur en histoire, experte du parfum, Elisabeth de Feydeau se définit volontiers comme 'chasseuse d'histoires et d'odeurs'. Elle a écrit...