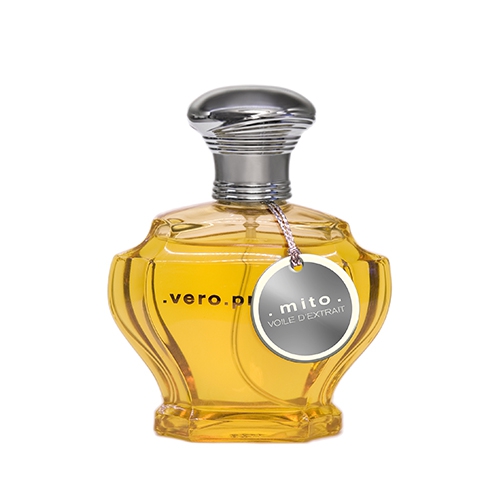 Description
Millions of miniscule water particles intertwine to create a shining, perfumed veil that rests on the cold marble shoulders of countless statues: gods, nymphs, fauns, dragons and mermaids. Time has stood still in the garden: yesterday is today is tomorrow. For a moment the perfume fills our desire, satisfies our need for lightness and our yearning for better times. The myth of a timeless eternity.
History
Mito is a fragrance for mythical lovers and human gods. The Voiles d'extrait share the same olfactive structure as the extraits and are equally rich and complex. The difference lies in their concentration. If the Extraits can be defined as nocturnal variations on four themes, the Voiles d'extrait should be seen as ever-present daytime companions for ardent perfume lovers.
Range
Spray 1.7 oz
21 february 2015

Mito Voile d'Extrait est absolument divin. A l'évolution, il développe de multiples facettes, tantôt zestées, tantôt florales, tantôt chyprées, d'une grande cohérence. Il se fond sur la peau tout en laissant un léger sillage. Un parfum élégant, chic, racé. Mito Voile d'Extrait est le seul Vero Profumo que j'ai pu tester et j'en suis enchantée.

Report abuse

17 february 2015

Mito Voile D'Extrait may be fashioned for mythical gods, lovers and mermaids, but a lady can dream. Vero Profumo knows that and uses it to their advantage. "Yesterday is today is tomorrow," is a wonderful way to describe the essence of a parfum brief. Champaca in the middle notes and peach in the base notes intrigue me very much. This is something I really want to find!

Report abuse
Be the first to comment this fragrance! Register or login to comment.