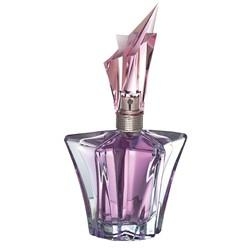 Description
Generosity with a light touch, brought to you by peony. Airy and sparkling, it unites with Angel's patchouli d'Angel, in a caress of green and floral notes and a soupçon of pepper. Composed by perfumer Olivier Cresp. Idem: j'aime mieux cette version courte de cette phrase, alors vous pouivez changer les 2 autres, si vous voulez garder l'unité de style.
At a glance
Three new essences to discover in Angel's garden of flowering stars.
History
The 'Jardin d'Etoiles' ('Garden of Stars') collection is the love child of Angel and flowers. Peony, a light and generous flower with delicate and sparkling accents, brings a new sensation, enhancing ( Pourriez-vous changer "enriching" en "enhancing" dans les deux autres "angels" (lys et je ne sais plus quoi…) merci) the scented palette of Thierry Mugler's perfume range. This new essence's bottle is refillable, true to the spirit of the designer's other fragrance lines. Each of these three new creations is a pleasure for the senses, as are the chalice-shaped caps, like an image of flowers blooming in the sun.
Range
Eau de Parfum, refillable spray bottle, 0.85 fl. oz.; 1.7 fl. oz. Eau de Parfum refill.
Bottle
A bottle ascending like a flower starting to bloom. Made up of multiple facets of glass, like a tulle petticoat enhanced with a star-shaped chalice cap. The Lily Angel bottle releases a juice of a sparkling pink hue.
Be the first to comment this fragrance! Register or login to comment.