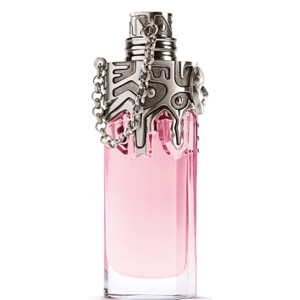 Description
Womanity is a multi-facetted fragrance that opens with a slightly crunchy green-citrusy notes. In the heart, the scent makes room for both fig and a somewhat salty, animal note of caviar. Aquatic tonalities can also be perceived. In the trail, fig leaves and wood grant a sun-touched, milky-woody impression.
At a glance
A perfume for a woman with a thousand facets, a thousand faces
History
After gourmand creations like Angel, and more sun-drenched ones like Alien, with Womanity, Thierry Mugler explores a sweet-and-savory olfactory register. A portmanteau word combining 'woman' and 'humanity,' Womanity is described as a universal feminine fragrance, a sharing scent. It unites women from everywhere, every horizon around an object, a symbol that belongs to them. Like a secret code, Womanity is the key to the circle of 21st-century women.
Range
Eau de Parfum 1/3, 1, 1.7 and 2.7 oz.; Shower Gel 6.8 oz.; Body Lotion 6.8 oz.; Deodorant 3.4 oz.; Body Cream 6.8 oz.
Bottle
At once modern and baroque, the Womanity bottle evokes a sort of totem. The body of the chiseled-glass bottle affords a glimpse of a pink juice. The top part features a frieze of burnished, aged-looking Zamak (N.B. a zinc- aluminum alloy), featuring a face. A chain connects it to a ring that serves as a cap. The intriguing bottle evokes a spirit that is Gothic, girly and futuristic, all at once.
Advertising of the fragrance Womanity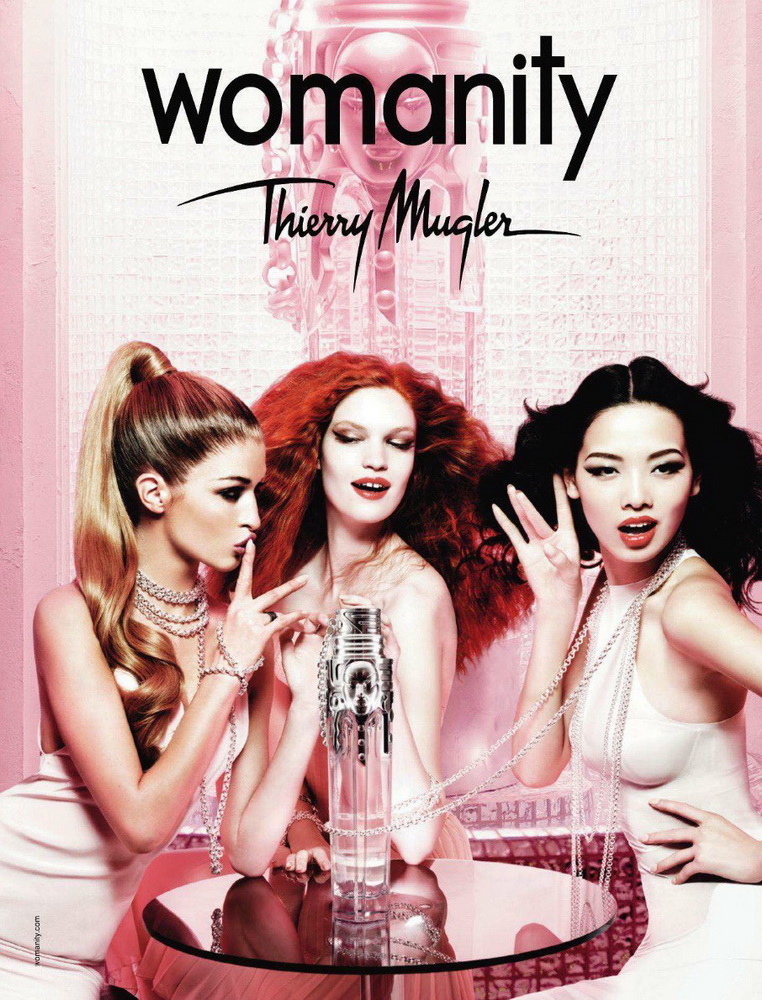 In partnership with imagesdeparfums.fr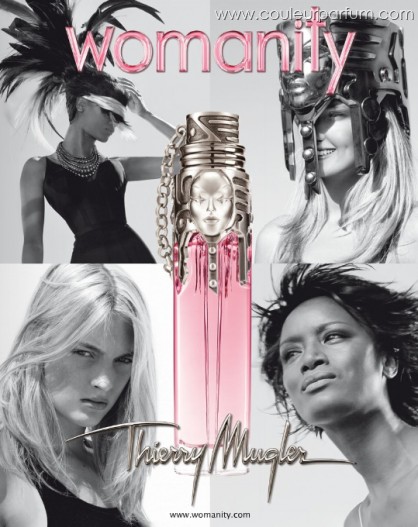 Behind the scene of the fragrance Womanity
With the kind permission of the brand