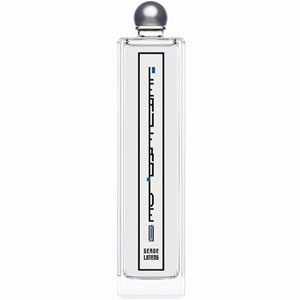 Description
L'Eau Froide ("Cold Water") is composed around a frankincense note that has been unexpectedly treated from an angle of freshness. You'll also find aromatic, fresh and spicy effects that might remind you of eucalyptus, bay leaf or even ginger. The musky trail reveals a touch of vetiver.
At a glance
Cool, fresh and concentrated
History
Frosty, ice cold, crystalline, clear, oxygenated, persistent, clean… Serge Lutens uses all those adjectives and more to describe his Eau Froide. A creation with that dash of provocation that we have come to expect from him. The fragrance is cool and fresh, with a minty-aromatic impression. You didn't notice the frankincense? Yet it's the central note, Lutens explains… but treated as coolly as can be. But is L'Eau Froide a fresh eau? No, it's an eau de parfum! Because Monsieur Lutens doesn't like colognes or fresh eaus… What about hot waters? We'll have to wait and see…
Range
Eau de Parfum 1.7 and 3.4 oz.
Bottle
You'll recognize the L'Eau de Serge Lutens bottle, with a few touches of blue.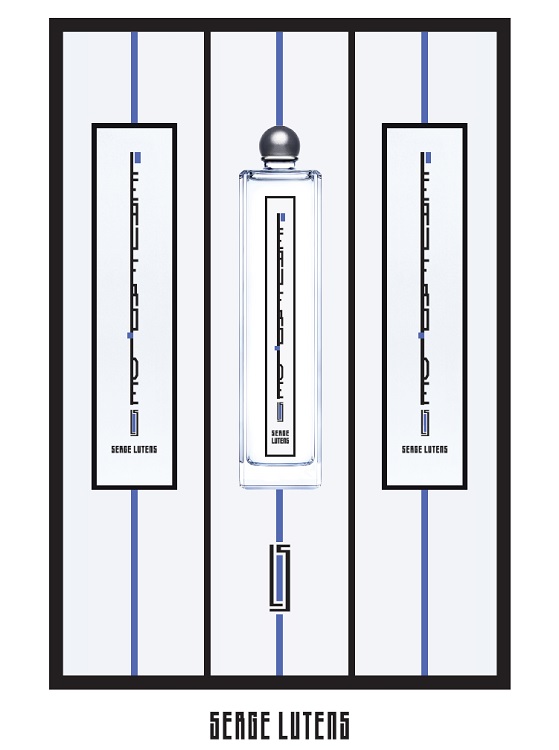 Les publicités et images présentées appartiennent exclusivement à leurs auteurs. Toute utilisation commerciale est strictement interdite sans accord préalable de l'auteur.Toute image présente sur le site peut être enlevée sur simple demande de la part de l'auteur, en écrivant à contact@osmoz.com
Avec l'aimable autorisation de la marque
With the kind permission of the brand
02 october 2012

An unusual and intriguing incense, matched with aromatic notes, essentially peppermint but also armoise, anise, lavender.... L'Eau Froide enlightens another facet of this magical component, usually combined with warm, oriental, notes. Here, his 'sister' myrrh also brings her moist freshness, showing her 'cold' side. The heart and base notes feel more familiar, and masculine, somewhere reminiscent of a fougere harmony, with green leathery accents.

Report abuse