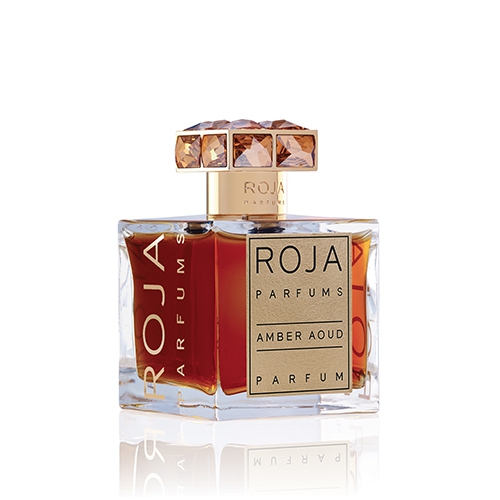 AMBER AOUD ABSOLUE PRÉCIEUX
Description
Sumptuous, mysterious and sensual, Amber Oud Absolue Précieux is a soft, sweet and spicy fragrance.
History
"Amber Aoud Absolue Précieux is the contemporary interpretation of Pure Amber Aoud. This rare and exotic material has been used for centuries in its pure form - The Absolue Précieux has all the depth, body, and lasting quality of pure amber aoud, and is a luxurious extension of the Aoud Collection, created for those who want the ultimate "Aoud Tollah or Attar" it is richer, and an even more luxurious interpretation of the iconic Roja Parfums Amber Aoud". Roja Dove
Range
1 oz, 0.1 oz
16 april 2015

I hope all the Aoud flankers are special in their own way.

Report abuse

20 march 2015

Je ne connais pas les parfums Roja Dove qui me paraissent, pour ceux présentés, assez puissants d'après les compositions à base d'oud ou autour de l'oud. Les notes de tête et de cœur pourraient bien adoucir Amber Aoud Absolue Précieux, celui qui me semble le plus accessible sur le plan olfactif.

Report abuse
Be the first to comment this fragrance! Register or login to comment.