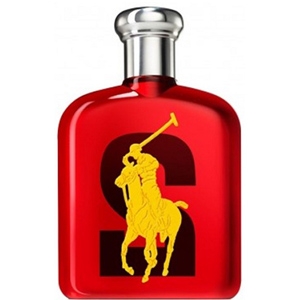 Description
Described as an oriental-fougere scent, Big Pony Number 2 blends warm notes of dark chocolate and musk.
At a glance
Red and seductive
History
Warm and sensual, Big Pony Number 2 is one of the four scents of Ralph Lauren's Big Pony Collection. This fragrance collection is directly inspired by Big Pony polo shirts, with their large numbers and polo players logos. The ad campaign represents a group of young, sportive, ambitious and sleek-looking men. Each one of them represents a fragrance. In its red bottle, Big Pony Number 2 is an oriental-fougere scent that is dedicated to a seductive man. Like the four players of a polo team, the Big Pony Collection is available in four fragrances. Big Pony No 1, No 3 and No 4 are the three other scents of this modern 'team of fragrances'.
Range
Eau de Toilette 2.5 oz / 75 ml and 4.2 oz / 125 ml. Coffret set 4 x 15 ml / 4 X 0.5 oz.
Bottle
The sleek red bottle is adorned with the number 2 in green on the front side. The back of the bottle features a polo player in a yellow hue. The bottle is topped with a silver-colored cap.
26 december 2012

Big Pony 2 is the warmest and most gourmand scent of the Big Pony collection for men by Ralph Lauren. Don't worry about the chocolate note : it is very light and the fragrance is easy to wear. If you have an adventurer soul, you may prefer Big Pony 3. In this green bottle, fresh ginger is mixed with mint.

Report abuse