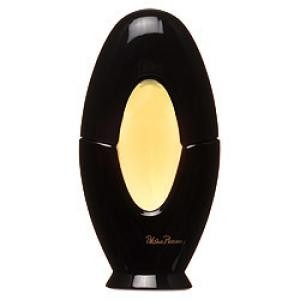 Description
Paloma chose a very elegant floral chypre, but because of the complexity of the fragrance, it was hard to market. To the end, she was afraid that the financial managers would change the formula without letting her know.The fragrance opens on a fresh and spicy note of coriander, angelica and cloves. Aldehydes mingle with ylang ylang, jasmine and hyacinth and notes of oakmoss, patchouli, sandalwood, vetiver and tobacco.An orginal animal note (castoreum, civet and musk) gives the perfume a well-balanced and original sensuousness.
History
The perfume created by Paloma Picasso - the daughter of the illustrious painter - is an olfactive self-portrait.Emile Gillot, her maternal grandfather, was a perfumer, and already as a child, Paloma learned how to combine smells.Her name, which means "dove" in Spanish, was inspired by the poster for the 1949 Peace Conference.Paloma made a name for herself creating jewelry for Yves Saint Laurent and Tiffany & Co.Since her favorite perfume is Chanel Nº 5, it is only natural that her perfume possesses an aldehydic facet.Paloma's creation evolves around the colors red (her favorite color) and black (a symbol of power). The fragrance is a mirror image of herself with her dual personality, the Mediterranean force of character and the elegance of an illustrious designer. "Only a woman would know how to wear it."
Bottle
It recalls the shape of palm-wood bracelets. Initially, the bottle was not designed with a stand.
Be the first to comment this fragrance! Register or login to comment.