Description
Hard to categorize, 1 Million is a singular scent blending fresh notes, waves of aromatic herbs and spices and a juicy, fruity sensation, as well as notes of flowers, warm woods and a soft, leathery signature. Designed by: Christophe Raynaud, Olivier Pescheux and Michel Girard, Givaudan.
At a glance
Fragrance or bar of gold?
History
Humor, sensuality, gentleman attitude… Paco Rabanne is betting 1 Million on the return of male seduction. Gold, Paco Rabanne's material of predilection, has been reinvented here as a surprising bottle in the shape of a numbered and engraved gold bar. The male model Matt Gordon, a 'dandy with bad-boy looks,' is the face of 1 Million.
Range
Eau de Toilette 1.7 and 3.4 oz.; After Shave Splash 3.4 oz.; After Shave Balm 2.5 oz.; Deodorant Spray 5 oz.; Deodorant Stick 2.6 oz.; Shower Gel Douche 5 oz.
Bottle
An unusual gold-bar-shaped bottle designed by Noé Duchaufour-Lawrance.
Advertising of the fragrance 1 Million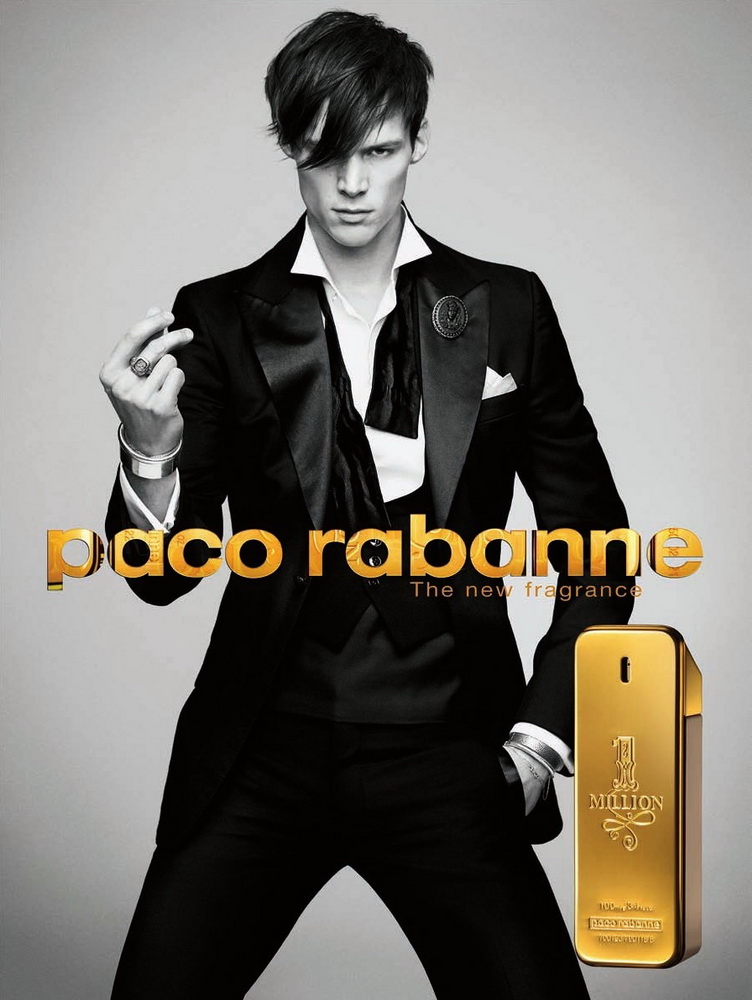 With the kind permission of the brand
26 october 2012

Entendo que seja um perfume gostoso, dândi, e superpopularizado, para homens mais jovens...

Report abuse

http://perfumenapele.com

Quando criança, brincava com frascos vazios de Phebo imaginando ser perfumista. Apaixonou-se de verdade por perfumes quando ganhou de uma vizinha...

02 october 2012

Avant d'être un best-seller, 1 Million est l'incarnation parfaite de la tendance bling bling. Je conseillerais ce parfum lingot à un homme charmeur… un homme qui possède aussi de l'humour et de la confiance en lui. Côté senteur, on pourrait définir ce parfum comme celui que l'on repère à 3 km à la ronde, avec une tenue extrême. L'odeur est à mon goût très masculine et reconnaissable avec son fond boisé chaud, un peu gourmand. D'ailleurs, même si vous ne le savez pas, 1 Million est un parfum que vous assurément déjà senti dans la rue.

Report abuse