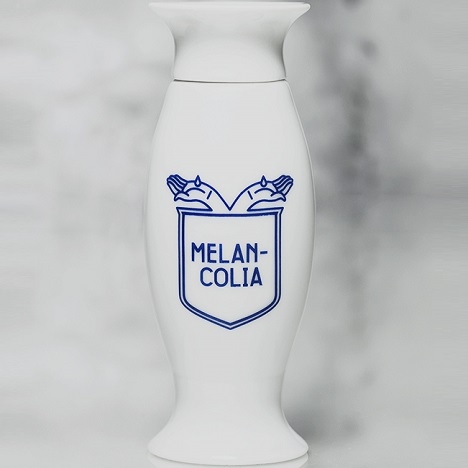 Description
Melancolia brings together notes of mint, bergamot, laurel and ginger. The woody trail is wrapped in white musk. Perfumer: Amélie Bourgeois, Flair.
History
Melancolia is part of the Trilogie des Humeurs, a fragrance collection inspired by Hippocrates, for whom the balance of humors depended on the liquids circulating in the body. Like at an old-fashioned apothecary, the juices are contained inside porcelain amphorae. As the house describes it, Melancolia transcends dark moods and nostalgia and helps overcome ennui. For more info: liquidesimaginaires.com
Range
Eau de Parfum 1.7 oz.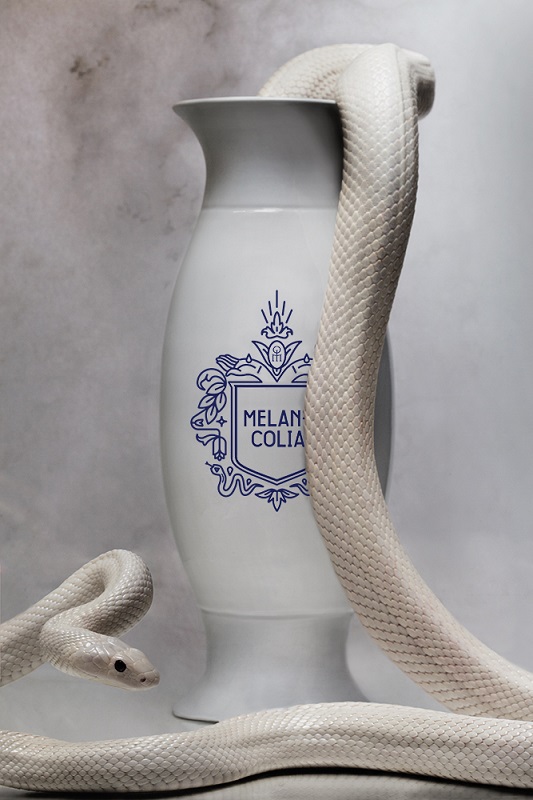 Les publicités et images présentées appartiennent exclusivement à leurs auteurs. Toute utilisation commerciale est strictement interdite sans accord préalable de l'auteur.Toute image présente sur le site peut être enlevée sur simple demande de la part de l'auteur, en écrivant à contact@osmoz.com
Avec l'aimable autorisation de la marque
With the kind permission of the brand
08 june 2014

La formule contrairement au nom me semble tout à fait revigorante et allègre. Enfin, s'il s'agit de soigner la mélancolie ...

Report abuse

05 june 2014

I say "yes," to all the ingredients. I would like to try this and it sounds very good to me. I can forgive a name like Melancolia since it wipes away bad moods and boredom. I love the open hands on the apothecary jar flacon.

Report abuse
Be the first to comment this fragrance! Register or login to comment.