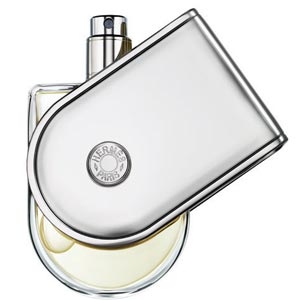 Description
Rather than dreaming up an intoxicatingly exotic scent, Jean-Claude Ellena, Hermès's house nose, proposes a fresh, musky woody fragrance. So it represents more of a voyage of the mind, an intellectualized vision of travel. The fragrance's opening, both citrusy and spicy, blends lemony notes with spicier ones reminiscent of cardamom. The transparent floral heart highlights some of the perfumer's favorite notes: scents of green tea and hedione. The scent's soft, woody signature pairs white woods and musks. Fans of Jean-Claude Ellena's scents won't be disappointed by this fragrance for him or her.
At a glance
Woody, fresh, musky… an imaginary voyage for him or her
History
Since he became Hermès's in-house perfumer, Jean-Claude Ellena has had carte blanche… even if the card in question bears a name, the house specifies. This time, it's 'Voyage'. Travel has been anchored in the roots of the house's DNA ever since its creation in 1837 by Thierry Hermès. Arriving in Paris, Thierry Hermès opened a saddle-maker's workshop in order to make travel safer. Over the generations, the house developed handbags and luggage… keeping travel at the heart of their traditions and evolutions. For this fragrance, Voyage d'Hermès, Jean-Claude Ellena didn't want to paint the portrait of a man or a woman, a city or a region. He was aiming more for an abstract-art effect, playing with paradoxes so that everyone would recognize themselves, and be able to travel freely, within it…
Range
Refillable Eau de Toilette Spray 1.2 and 3.4 oz.; Eau de Toilette Refill 4 oz.; Deodorant Spray 5 oz., Hair & Body Shower Gel 6.8 oz.
Bottle
The bottle, designed by Philippe Mouquet, is a modern evocation of a collapsible pocket spyglass in an aluminium toned package. There are two differently sized spray bottles, and both are refillable with the 4-oz. refill bottle, sold separetely.
01 march 2013

O perfume é bastante original graças ao mix de notas cítricas, picantes e o toque de chá verde e algo herbal. Mas o que mais me chamou a atenção quando lançado foi o design, que remete ao DNA da marca - viagens - a parte metálica representando uma sela, que simboliza o início da saga da Hermés

Report abuse

21 november 2012

Esse perfume é muito instigante. Seu conceito é diferente de todos os outros da marca, com suas notas amadeiradas e meio cítricas, um quê de especiarias e toques herbais... a embalagem, que remete à sela, um dos ícones da marca, e às viagens, é fantástica!

Report abuse

02 october 2012

Pour certaines marques comme Escada, le voyage évoque une senteur sucrée : Rockin Rio par exemple nous transporte vers les odeurs fruitées du Brésil. Hermès a une vision de l'évasion très différente et Voyage d'Hermès en est l'exemple type. Après ses notes citronnées un peu fraîches, ce parfum repose sur un lit de bois et de muscs. Cela m'évoque un voyage vers une destination calme, douce et chaleureuse. J'ai porté ce parfum et je dois dire qu'il dégage un aspect élégant, peut-être un peu strict (mais il est mixte, peut-être est-ce la raison). En somme, on est bien loin des odeurs de fruits sucrés !

Report abuse