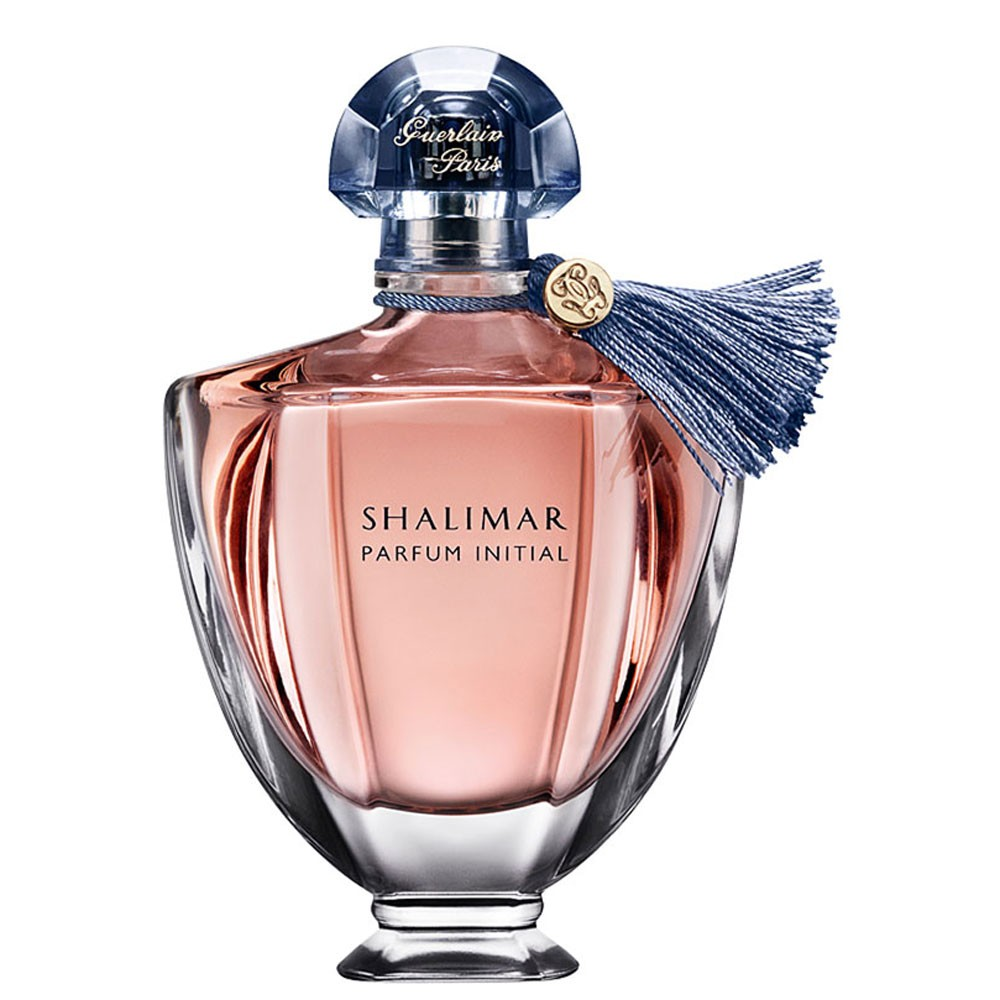 Description
More powdery and gourmand than the original Shalimar, Shalimar Parfum Initial opens with a fresh flight of bergamot and hedione. The floral heart twines rose, iris and jasmine with a candied-fruit note. The pairing of vanilla and tonka bean grants the base a spicy, almondy tonality. The feline trail unveils patchouli and amber, too. Perfumer: Thierry Wasser.
At a glance
Virginal sensuality
History
With Shalimar Parfum Initial, Thierry Wasser wanted to reply to a challenge from his young niece: composing 'a Shalimar just for her.' Guerlain's house perfumer explains how difficult it is to 'get the perfume to evolve over time while keeping its true nature and preserving the alchemy that makes it so desirable.' The result is a fragrance defined as an ambry floral 'initiation perfume.'
Range
Eau de Parfum 1.3, 2, 3.4 oz. and ½ gallon; Body lotion 6.8 oz.; Shower Gel 6.8 oz.
Bottle
You'll recognize the original's signature urn-shaped bottle that allows you to see the pink juice.
Advertising of the fragrance Shalimar Parfum Initial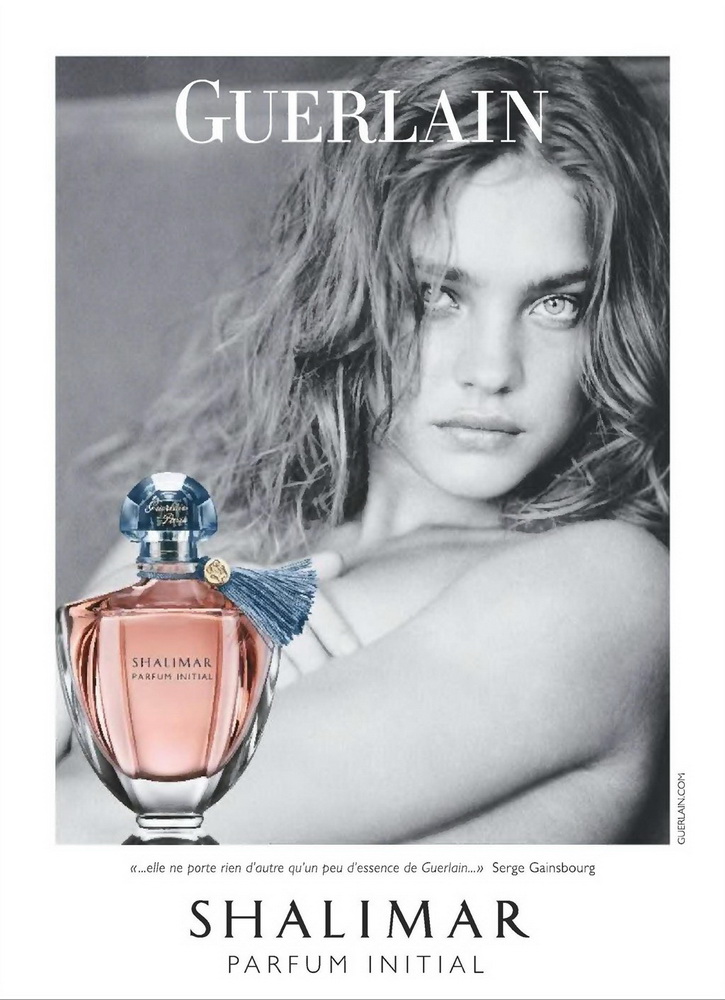 In partnership with www.imagesdeparfums.fr
With the kind permission of the brand
28 november 2012

Adorável, chic, exótico e embora não se compare de modo algum ao origina (que é soberbo), onde notas mais sexuais faziam a diferença, é superior a muitos perfumes e carrega bem a herança de uma fragrância mítica para as novas gerações, como eu.

Report abuse

http://perfumenapele.com

Quando criança, brincava com frascos vazios de Phebo imaginando ser perfumista. Apaixonou-se de verdade por perfumes quando ganhou de uma vizinha...

11 october 2012

Une belle réussite que ce parfum! On retrouve al structure de Shalimar, dont les notes de coeur florales, plutôt discrètes dans l'original sont ici poussées, la lavande qu'on sentait à peine, masquée par la bergamote dans Shalimar, ressort ici, il y a un etit effet gourmand fruité fugace non mentionné dans la pyramide, qui donne une sensation de jeunesse. Mais surtout, et dès l'envolée du parfum, on sent poindre un bel iris, qui apporte de l'élégance à ce parfum, qui va s'alanguir sur un fond vanillé poudré typiquement guerlain. Elegant, sensuel, une réussite!

Report abuse

http://mybluehour.blogspot.com/

Passionnée de parfum depuis l'adolescence, j'ai pourtant entrepris des études de droit puis de journalisme. C'est lorsque j'étais...

02 october 2012

De prime abord, la différence entre avec Shalimar eau de parfum n'est pas si flagrante, l'ambiance et le charme de Shalimar sont bien là. La structure originelle n'est pas tellement bouleversée, on reconnaît facilement certaines matières premières d'antan, vanille et bergamote. Néanmoins, lorsqu'on sent de près Shalimar Initial, on se rend compte que l'équilibre entre les notes n'est plus tout à fait le même. A vue de nez, les notes florales, rose et surtout iris, se font davantage remarquer, on perçoit également quelques notes fruitées. L'ensemble fait plus jeune, tel qu'on l'imagine de nos jours, mais sans tomber dans la facilité olfactive réservée aux lolitas. C'est agréable et cela reste chic, forcément très Guerlain, toujours aussi doux, très contemporain. Si la tenue est impeccable, le sillage semble plus aérien grâce au soufflé de l'hédione. Au final, cet exercice difficile s'avère être une belle réussite… interdite aux moins de dix-huit ans et aux plus de quatre-vingt ans.

Report abuse

http://www.arty-fragrance.com

Docteur en histoire, experte du parfum, Elisabeth de Feydeau se définit volontiers comme 'chasseuse d'histoires et d'odeurs'. Elle a écrit...