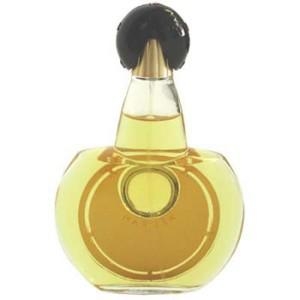 Description
The ylang ylang, the neroli and the almond tree blossoms give Mahora a warm and sensuous base note defining the perfume's evolution. Sandalwood, vetiver and vanilla accords round the note to perfection.
History
Jean-Paul Guerlain named his latest perfume Mahora. The top note quickly suggests mystery. Is Mahora the name of a woman, a new continent, or does it refer to the secret garden that everyone carries within? The question remains unanswered. Jean-Paul Guerlain's journeys through the world led him to Mayotte Island where he picked an ylang ylang flower, then to Nabeul in Tunisia, where he gathered citrus fruit, and to India where he discovered sandalwood and jasmine. He brought home each of these impressions to create Mahora.
Range
Extrait de parfum 12 ml Eau de parfum 75 ml Eau de parfum vaporisateur 30, 50 et 75 ml (copyright by Marc Roesti, Mont-Blanc Publications).
Bottle
A mysterious bottle reminiscent of a precious multifaceted jewel with a golden ornament. It multiplies the stars like a kaleidoscope. The box is a soft green.
Be the first to comment this fragrance! Register or login to comment.