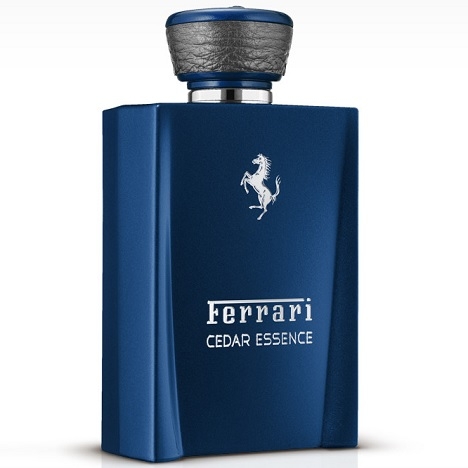 Description
Built around cedar, the fragrance also comprises orange, peppermint, lime, watermelon, amber, coffee, patchouli and 'blue ocean spray' (aquatic notes). Cedar Essence is presented as a fougere fruity aqueous scent. Fragrance company : Symrise.
History
Cedar Essence belongs to the Ferrari Essence Collection that also includes Oud Essence, Leather Essence, etc. This fragrance is a tribute to the mythical bodywork GT car color 'Blu Tour de France'. The blue bottle is adorned with the prancing horse logo and topped with a grey leather cap. Available in certain countries only.
Range
Eau de Parfum 100 ml / 3.3 oz.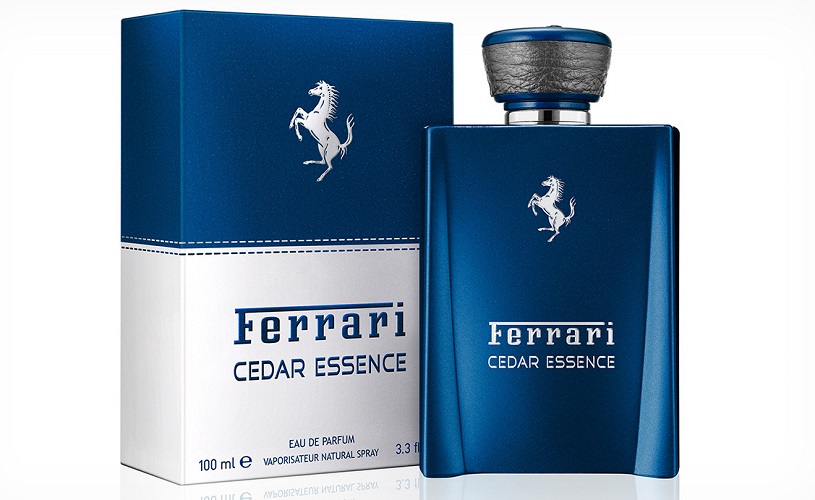 Les publicités et images présentées appartiennent exclusivement à leurs auteurs. Toute utilisation commerciale est strictement interdite sans accord préalable de l'auteur.Toute image présente sur le site peut être enlevée sur simple demande de la part de l'auteur, en écrivant à contact@osmoz.com
Avec l'aimable autorisation de la marque
With the kind permission of the brand
21 july 2014

If you're looking for other fragrances with cedarwood, you can try Dsquared He Wood or Terre d'Hermès. If you wish something more niche, why not Black Cedarwood & Juniper by Jo Malone… and of course you should also try Cèdre by Serge Lutens.

Report abuse
21 july 2014

If you're looking for other fragrances with cedarwood, you can try Dsquared He Wood or Terre d'Hermès. If you wish something more niche, why not Black Cedarwood & Juniper by Jo Malone… and of course you should also try Cèdre by Serge Lutens.

Report abuse