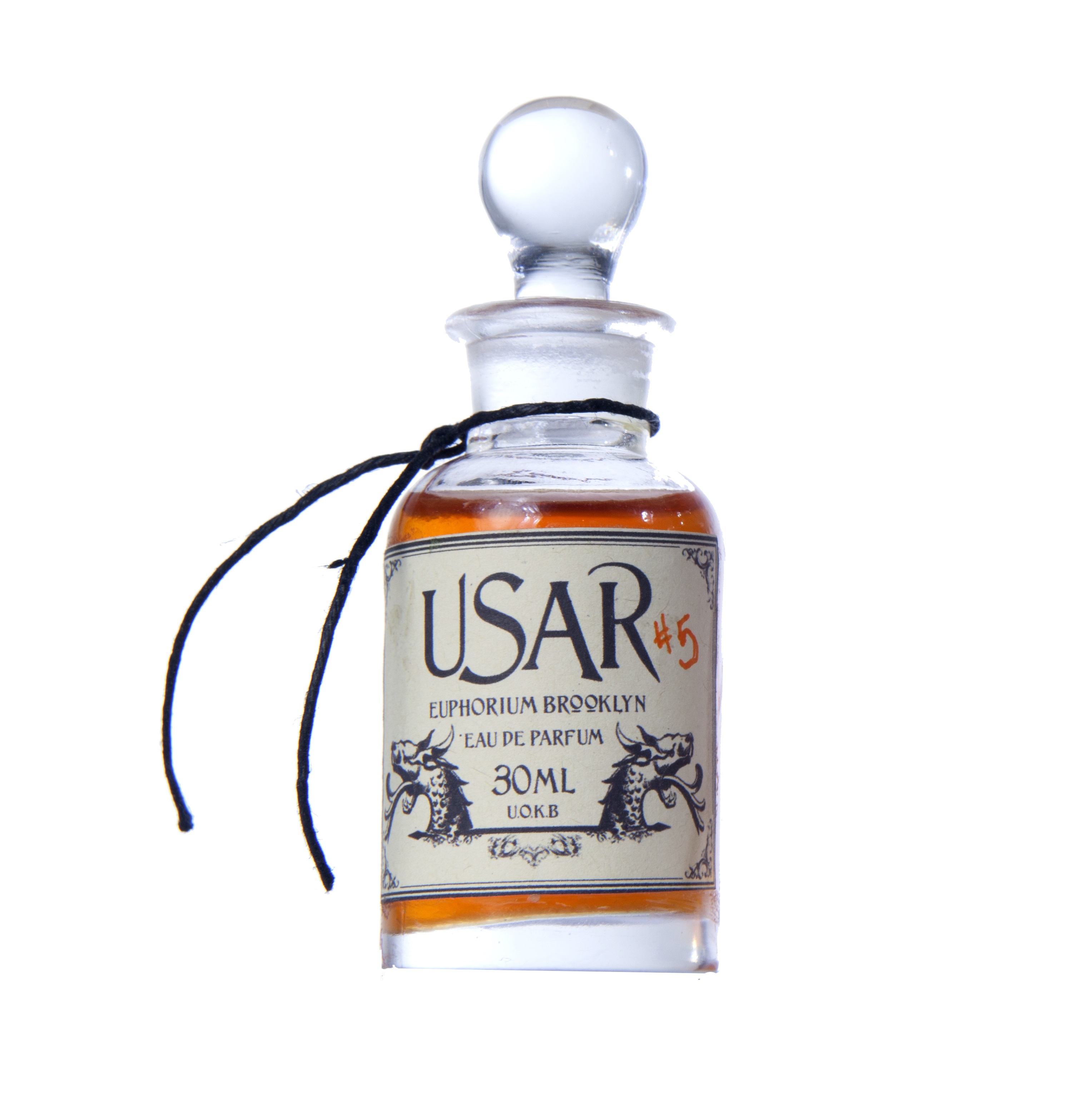 Description
Inspiration for Usar is drawn from the Indonesian islands, reminiscent of balsam and damp earth. Exotic and fascinating, deep accords of citrus, spice, resin and root intertwine and make for a bright start. The lime of Java awakens the senses, indulging us then with a feast of spices. Cloves and ginger prickle and sparkle. Raw palm sugar and caramel notes of benzoin unfold like a melancholic melody heard in West Java. Usar (Sudanese vetiver) and cypriol grass compel us to our most secret memories.
History
Euphorium Brooklyn sources its fragrances from fine, rare exotic oils, absolutes and tinctures. The perfumes are handcrafted in small batches, in Brooklyn, NY, following the Komodo Process. The Komodo dragon can detect smells by sampling the air with its forked tongue, the two tips then retreating to make contact with the Jacobson's organ. This is a chemoreception organ part of the olfactory system. This enabled the Komodo dragon to perceive widely different scents. Rudolph Komodo based his process on these findings, and implied that notes in a fragrance could be tuned to a specific harmony to induce an euphoric reaction. The "Komodo Process" of harmonizing fragrances was born. Read the full story here : http://euphoriumbrooklyn.com/?page_id=52
Range
1 oz
02 february 2016

Difficile à trouver dans le commerce mais la formule semble excitante

Report abuse

22 december 2015

I can't wait to try this. I've never seen it stores yet.

Report abuse
Be the first to comment this fragrance! Register or login to comment.