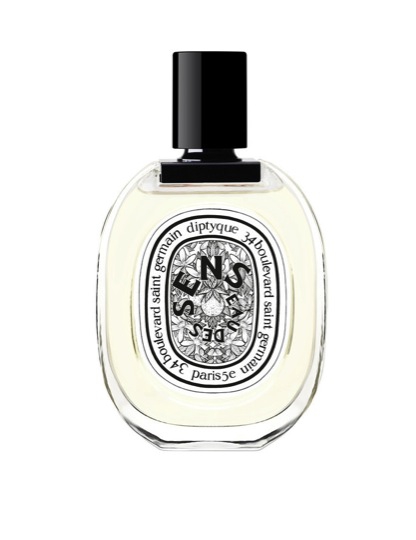 Description
L'Eau des Sens est une petite musique qui respire sur la peau. Un parfum telle une vibration vitale où s'accordent la fleur d'oranger, l'orange amère, la baie de genièvre, l'angélique et le patchouli. Un hommage au bigaradier par sa note de tête orangée et fraîche et son coeur fleuri oranger. Les épices, signature des parfums diptyque, s'expriment par les baies de genièvre et une pointe de gingembre. L'angélique, aux accents verts accompagne l'arrivée du bois de patchouli qui vient réchauffer cette douce mélodie.
History
L'Eau des Sens sème la confusion. Des sens. Certains voient des couleurs juste en la respirant. D'autres entendent des chuchotements, semblent goûter l'ambroisie ou caresser des narines une peau toute fraîche. Et son sensationnel solfège. Quelle magnifique illusion. L'idée de départ est un point de vue olfactif différent, une sorte de philosophie de la douceur.
Une douceur de corps. Une douceur de peau sensible où le charnel et le spirituel s'entremêlent autour d'une matière source, fraîche et entière.
Range
EDT 50ml et 100ml
03 july 2017

Selon les peaux, il peut faire merveille : on l'aime ou on le déteste. Je l'adore et ma boss le porte divinement bien : faisant ressortir le néroli patchouli encens. Un sillage long et intense.

Report abuse
Be the first to comment this fragrance! Register or login to comment.