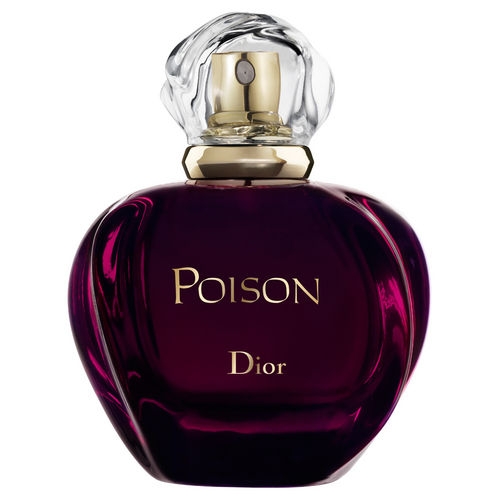 Description
This heady oriental perfume first grasps you with a fruity burst of orange blossom, followed by a spicy note of wild berries, Russian coriander and cinnamon from Ceylon.Sensuality reaches its climax in the end note composed of honey, amber, opoponax and Abyssinian musk.
History
Poison is the first Christian Dior perfume that does not bear the creator's name. His aim was to create a provocative, dramatic impact, and it succeeded: the perfume drew an emotive reaction from the public."Perfume is a poison for the heart", wrote Paul Valéry. And this is precisely what this new perfume evokes, with its unsettling, charismatic and seductive fragrance which is difficult to ignore.The startling name, "Poison", expresses love and antagonism.
Bottle
Maurice Marinot, the master glassmaker of the 1920s, well known for his lavish colors, intriguing shapes and thick glass, designed and made the Poison bottle. A dark amethyst color gives Poison its enigmatic look. The rounded contours of the perfume bottle resemble those of an apple, with a gold-tipped cap topping the ensemble.
10 april 2013

Is there anything left to be said about Poison? This hyper-sized beast from the 80s has generated respect, fear, loyalty, adoration and perplexity in equal measure since it initially branded its unmistakable tuberose accord on our collective consciousness. My first encounter with it was in the shopping malls of Dubai, where it trailed behind not just the Emirati women, but also the men, who found its syrupy thickness in keeping with their cultural perceptions of 'masculine' scents. Way back then, those brave boys knew what we all know now: Poison is a one-of-a-kind wonder, and a genuine classic of perfumery.

Report abuse

http://www.persolaise.blogspot.com

Persolaise is a Jasmine Award-winning writer and amateur perfumer with a lifelong interest in the world of fine fragrance. His perfume guide, Le...