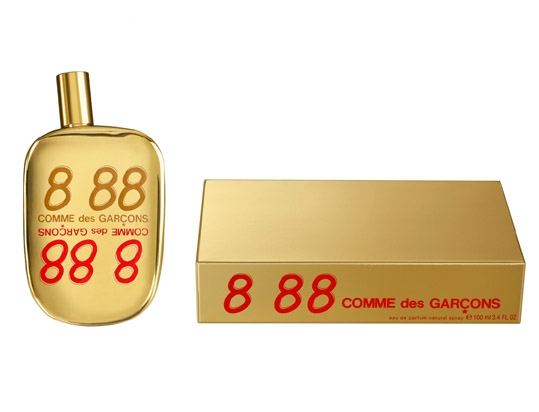 Description
The key ingredient in this ode to gold is 'Safraleine', a molecule that evokes saffron, with its lush, leathery accents. Around that note, the designer wove frankincense, curcuma, patchouli, slightly floral notes, like coriander and geranium, and another molecule christened 'Pepperwood', with a fluid, lightly spicy-peppery scent. Designed by: Antoine Lie, Givaudan
At a glance
The scent of gold?
History
8 88 represents an olfactory search for the imaginary scent of gold. For centuries, gold has had mythical connotations, as a precious symbol of health, wealth and happiness. But above and beyond the purity, myth and magic, what might gold smell like? The result is a romanticized gold that blends poetry, luxury and fantasy. And why 8 88? Because 8 is a lucky number around the world, especially in China. But 8 is also, if you look at it from a different point of view, the infinity symbol. 8 88 is a fragrance for him or her, find it at selected points of sale.
Range
Eau de Parfum 1.7 and 3.4 oz.; Scented candle.
Bottle
The house's asymmetrical flask bottle dons a suit of gold.
19 september 2014

Şıklık ve altının birleşimi ve sonuç mükemmellik.

Report abuse

26 september 2013

How innovative. What does gold smell like? I want to find out. Even if it does not remind me of gold, the packaging does (Paco Rabanne has the best gold packaging). Saffron is intoxicating. The use of the number 8 is quirky but likeable. Would this be an alchemist's favorite fragrance? Science made sexy!

Report abuse

15 may 2008

Love this scent.. I think it's Safraleine that gives the feeling of warm aura. Almost glow in the dark.

Report abuse
Be the first to comment this fragrance! Register or login to comment.