Description
The fragrance opens with tart, fruity notes intertwined with citrusy tonalities of bergamote. The heart reveals floral accords of apple blossom and jasmine, before nestling into a trail of 'sandalwoody vanilla.' Perfumeur : Michel Almairac, Robertet.
At a glance
'An addictive fragrance that excites the senses'
History
In 2013, Chloé is launching the first perfume in their See By Chloé range, a younger, more accessible collection from the French fashion house. The fragrance incarnates a young urban woman who enjoys nature, is uninhibited, sellf-assertive, sexy and mischievous, and who always has a smile on her face. Someone who 'enjoys herself instinctively, and smiles at the moment…'.
Range
Eau de Parfum 1.7 and 2.7 oz.
Bottle
The facetted bottle is adorned with a silvery ring with 'SeeByChloé' written on it in reddish-pink letters. A hoop tops the cap for infinite play.
Bottle of the Fragrance See by Chloe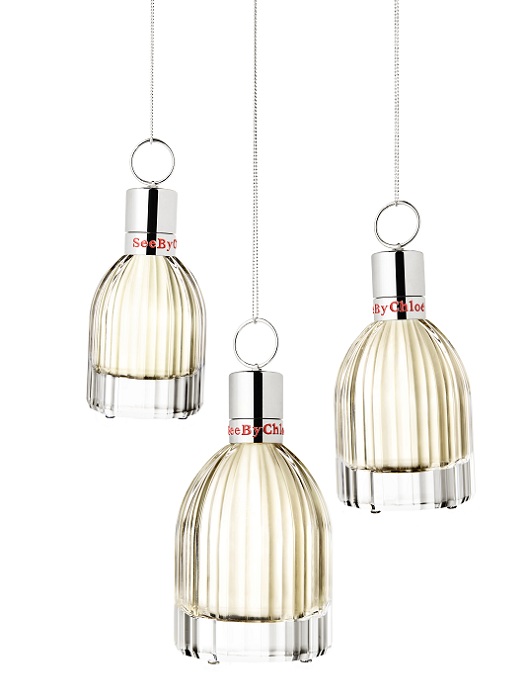 With the kind permission of the brand
07 march 2013

See by Chloé is a floral-fruity perfume with a tart note that makes it more targeted at young women. If, like me, you love the fresh and musky scent of Elnett hairspray, you will probably love See by Chloé. Inspired by the smell of make-up, Chloé also launched Love, Chloé.

Report abuse