Description
Leader of the aldehyde floral family, N°5's top note soars with hesperidia followed by a floral bouquet of jasmine from Grasse and may rose. Sandalwood and vetiver give the end note a woody touch.The perfume owes its mysterious facets to the presence of numerous aldehydes.
History
A mythical perfume and the undisputed leader of creative fragrances, Chanel N°5 is the number one seller in the world.Mademoiselle Chanel, whose haute couture business was very fashionable in the 20's asked Ernest Beaux, a Russian perfume creator to develop a "woman's perfume that smells like a woman.''.He showed her two series of creations numbered 1 through 5 and 20 through 24.She chose the ''fifth sample''.For the first time Ernest Beaux had incorporated synthetic substances, aldehydes, in his formula – Blended with may roses and jasmine from Grasse, they formed a mysterious and indefinable scent. A work of genius!No-one had ever dared to deviate from single flower scented perfumes before.A superstitious woman, Chanel introduced her new collection on the fifth of May, the fifth month of the year, with the fifth sample as selected, and she named it N°5.
Bottle
The first perfume to be contained in a simple, no-frills, geometrical bottle.A sleek and square bottle with perfect proportions. The shap of the cap is reminiscent of Place Vendôme in Paris. A classic example of 'Less is more'.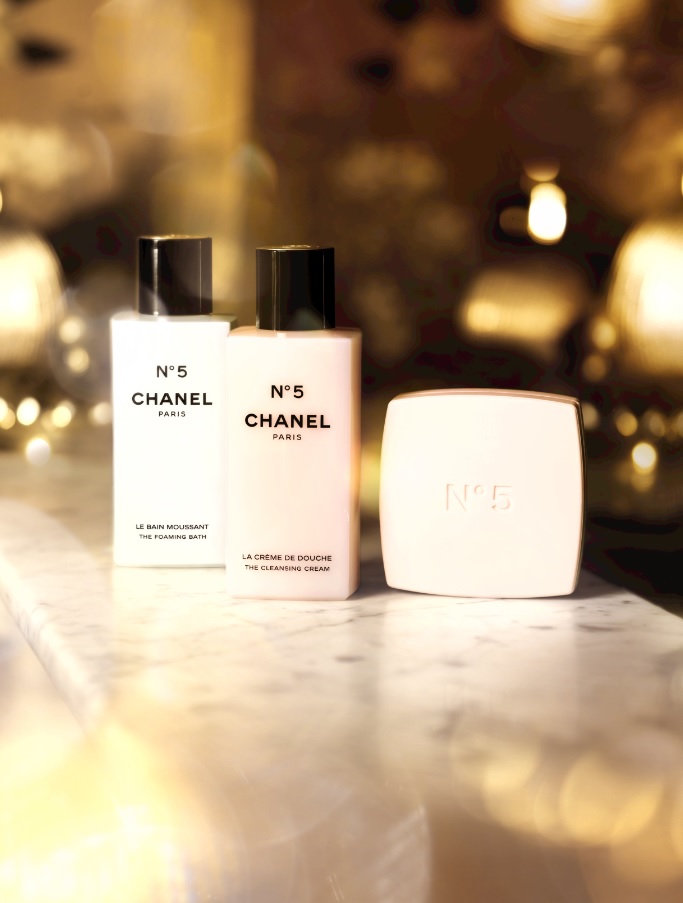 Les publicités et images présentées appartiennent exclusivement à leurs auteurs. Toute utilisation commerciale est strictement interdite sans accord préalable de l'auteur.Toute image présente sur le site peut être enlevée sur simple demande de la part de l'auteur, en écrivant à contact@osmoz.com
Avec l'aimable autorisation de la marque
With the kind permission of the brand
Be the first to comment this fragrance! Register or login to comment.