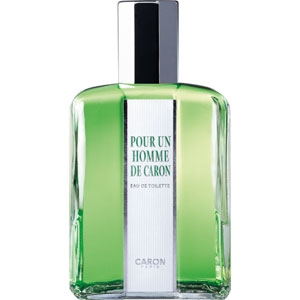 Description
A soliflore is a composition built around one note, in this case lavender, the queen of fragrances for a whole generation of men. Pour un Homme combines the aromatic freshness of lavender with the refined warmth of vanilla, giving the fragrance an original contrast of subtle and elegant freshness with a lingering scent.
History
In their time, Caron and Coty epitomised French perfumes in America. The founder of Caron, Ernest Daltroff, who was of Russian Jewish origin, never gave his name to the business for fear of Fascist repercussions. A world traveler, His perfumes reflect the influences of fragrances and colors of faraway lands. Pour un Homme is a"soliflore" of lavender with a powdery end note, much appreciated by men yesterday and today. The perfume has been associated with the act of shaving. The English prefer lavender whereas Latins have traditionally preferred citrus notes.
10 april 2013

A sales assistant at a perfumery in Antibes once told me that few scents have as fervent a following as Caron's perennial Pour Un Homme. "Wives try to buy something new for their husbands," she said, "but then the men always come back with the bottle and beg me, 'Please, can I change this for my Caron!'". Their devotion isn't difficult to understand. Combining the freshness of lavender with the skin-friendly intimacy of caramelised musks, Pour Un Homme displays effortless elegance at every stage of its development. Long may it be the fragrance of choice for discerning gents!

Report abuse

http://www.persolaise.blogspot.com

Persolaise is a Jasmine Award-winning writer and amateur perfumer with a lifelong interest in the world of fine fragrance. His perfume guide, Le...