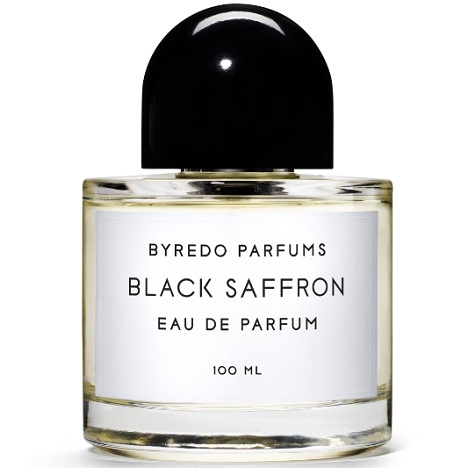 Description
Complex and hard to classify, Black Saffron opens with notes of grapefruit and juniper berry, as well as raspberry, for a fruity-gourmand effect. The spicy-floral heart pairs violet and rose with the fragrance's namesake ingredient: saffron. The woody trail is intensified with leathery notes.
At a glance
Spicy delight
History
In 2012, niche brand Byredo presents Black Saffron, a fragrance that pays tribute to saffron, a spice that has been enjoyed for over 3,500 years. In Biblical times, it was considered an aphrodisiac. Wealthy Egyptians used it as perfume. 'Saffron – its taste, color and smell – has always been a part of me and my Indian upbringing,' Ben Gorham, the brand's founder, confides. For more info: byredo.com
Range
Eau de Parfum 3.4 oz.
Bottle
You'll recognize the house's signature bottle, a sleek, uncluttered cylinder with a black cap.
30 june 2013

To make a saffron accord, perfumers mainly use synthetic raw materials such as safraleine. This molecule is spicy, but also has leathery and slightly powdery facets. In this Byredo fragrance, it's an interpretation of saffron : the scent is not very saffron actually. Black Saffron has a fresh floral note of rose. It also reminds me a little bit of Tom Ford Tuscan Leather.

Report abuse