Description
Sì is described as a chypre scent, reinvented. The fragrance opens with notes of cassis and freesia. The heart pairs rose with patchouli. The woodsier, more gourmand trail is composed of vanilla, blond wood and orcanox (an ambergris note). Perfumer: Christine Nagel, Mane.
History
'Sì is my tribute to modern femininity, an irresistible blend of grace, strength and a spirit of independence,' Giorgio Armani explains. In Italian, Sì means Yes. The fragrance is intended for free-spirited women who know what they want. The bottle is reminiscent of the one for the fragrances in the Armani Privé line, but slightly revisited.
Range
Eau de Parfum 1, 1.7 and 3.4 oz.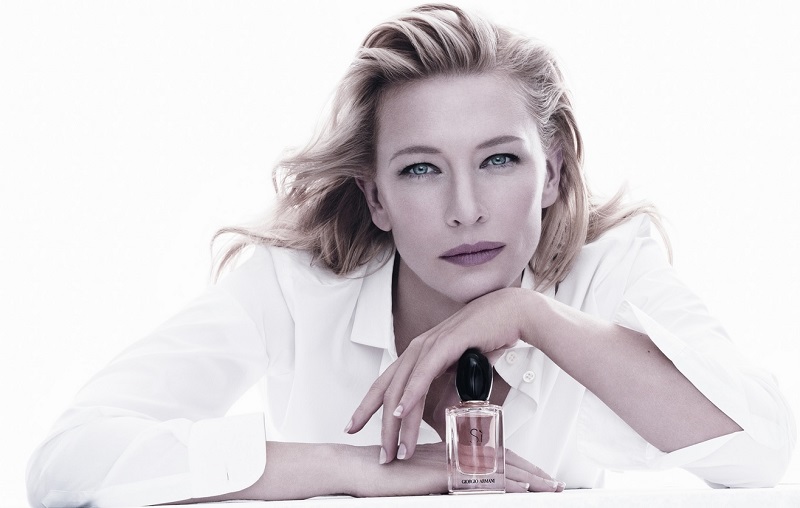 Les publicités et images présentées appartiennent exclusivement à leurs auteurs. Toute utilisation commerciale est strictement interdite sans accord préalable de l'auteur.Toute image présente sur le site peut être enlevée sur simple demande de la part de l'auteur, en écrivant à contact@osmoz.com
Avec l'aimable autorisation de la marque
With the kind permission of the brand
30 september 2013

Avec Cate Blanchett comme égérie, qui est une actrice que j'aime beaucoup, et Armani, qui est une belle marque, je m'attendais vraiment à avoir quelque chose de joli. Mais pour moi, par rapport à tout ce qui a été dit au sujet de ce parfum, je trouve que ce n'est finalement pas très créatif. On a l'impression que toutes les notes sont fondues, et que c'est quelque chose qu'on a déjà senti. C'est dommage.

Report abuse

http://www.olfactivestudio.com

Céline Verleure est la créatrice d'Olfactive Studio. Avant cela Céline a travaillé pour les parfums Kenzo, pour L'Oréal, mais elle a...

08 september 2013

Solaire et italien, Si est un parfum qui, sans être révolutionnaire, tente, dans la morosité ambiante, de se distinguer par un contraste entre la verdeur florale des notes de tête, des fruits pas trop mièvres et la suavité d'un fond très solaire ! Un parfum "pulpeux et charnu", avec un beau sillage, italien en somme !

Report abuse

http://www.olfactorum.blogspot.com

Passionné de parfums depuis très longtemps, formé depuis 2003 aux matières premières chez Cinquième Sens, Thierry effectue ses gammes pendant...