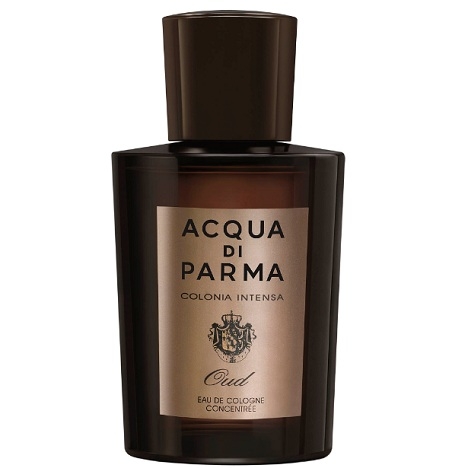 Description
Colonia Intensa Oud opens with fresh notes of Calabrian bergamot and Italian orange. The heart blends waves of animalic-inflected scents: agar wood (a.k.a. oud), amyris and coriander. The woody base reveals an association of cedar, patchouli, sandalwood, white musk and leather.
At a glance
From Italy to the Middle East
History
Acqua di Parma is a house that is firmly entrenched in the authentic Italian tradition, but in 2012, they were inspired by the Middle East to create Colonia Intensa Oud. With its intense and powerful notes, this eau de cologne captures subtle suggestions of the region's tastes and habits in order and creates a more Orientalist scent. Colonia Intensa Oud: the fruit of an encounter between Italian tradition and Arabian luxury.
Range
Eau de Toilette 1.7 and 8.5 oz.
Bottle
The house's signature bottle flaunts a dark brown hue.
Packaging COLONIA INTENSA OUD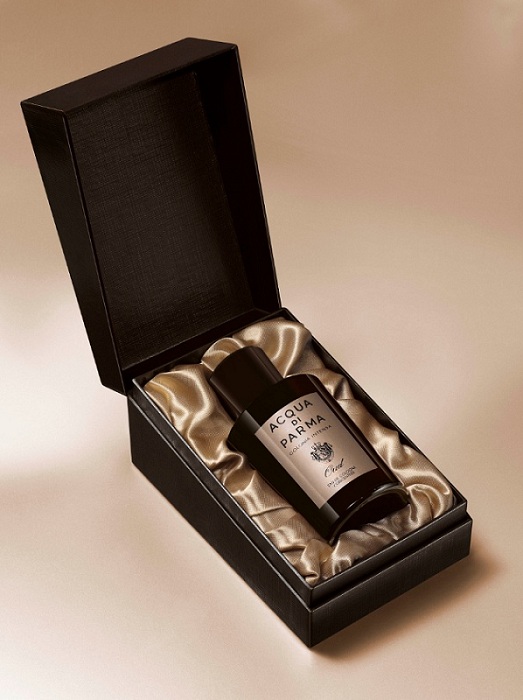 With the kind permission of the brand
09 january 2013

Le oud, c'est un bois très cher, qui provient du Laos, de Thaïlande ou de Birmanie. Certains arbres sont infectés, parasités par un champignon, et il n'y a que ceux-là qui sentent et sont distillés. C'est un bois avec une facette très animale. On en met très peu dans les parfums et si on doit en mettre beaucoup, on a recours à la synthèse. L'arbre étant par ailleurs menacé, on a également recours à la synthèse pour des raisons écologiques. La reconstitution du oud par le parfumeur, c'est une note sèche, animale, fumée, presque viande fumée. Quand j'ai créé le parfum Oud 27 (Le Labo), j'ai aussi utilisé du cèdre Atlas, d'autres notes boisées et du oud naturel. Au total : 27 ingrédients pour un résultat assez animal et boisé.

Report abuse