Hello I am cashbar
welcome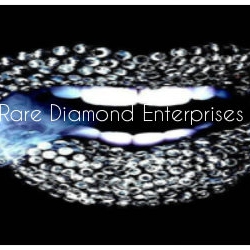 I have 240 OSMOZ points and I am registered since 2015-03-15 Website https://www.facebook.com/RareDiamondEnterprises?fref=ts
Hi I am Marie owner of Diamond Enterprises music management in Australia. I love anything representing femininity but with a modern edge. Some of my favourite pass times is shopping, cooking International cuisines, beach and knitting in winter.
I currently wear at least 5 fragances
I anoint: On my wrists / arms, On my body, On my neck, On my hair, Behind my ears, On my clothing, On my cleavage/chest, Spray it in the air & envelope myself in it
I wear different fragrance depending on if it's daytime or evening, I wear different fragrance, depending on the season, I wear different fragrances depending on whether I stay at home or go out, I like to match my...
I wear: Coco, Van Cleef, Eau de Giorgio, intimately BECKHAM NIGHT for her, Diva
I apply fragrance: 7 days a week
I buy fragrance: Once every 2-3 months
4
comments
4
Perfumes
I wear
Sort by :
Perfume name
Perfume name
Perfume creation date