Hello I am Ambroisine
bronze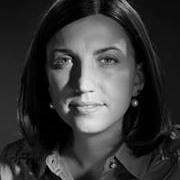 I have 345 OSMOZ points and I am registered since 2014-03-02
Je suis passionnée par le monde des parfums depuis longtemps. cette encyclopédie me semble particulièrement riche.
I currently wear at least 5 fragances
I anoint: On my wrists / arms, On my body, On my neck, Behind my ears, On my clothing, On my cleavage/chest
I have fragrance I use for everyday wear and another one for special occasions, I wear different fragrance depending on if it's daytime or evening, I wear different fragrance, depending on the season, I wear different...
I wear: Cabotine, Lolita Lempicka, Loulou, FLOWERBOMB, Noa fleur, Womanity, Dahlia Noir, LA VIOLETTE ANGEL
I apply fragrance: 7 days a week
I buy fragrance: Once every 4-5 months
11
Perfumes