Hello I am buritiaromas.2013
bronze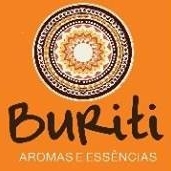 I have 165 OSMOZ points and I am registered since 2014-01-14
Olá, meu nome é Virgínia e amo perfumes! amo cheiros bons! tenho uma pequena loja de perfume de ambiente, perfume para tecidos e partindo para criação de perfume corporal. moro em belo horizonte/mg.
I currently wear 4 fragances
I anoint: On my wrists / arms, On my body, On my neck, On my hair, On my cleavage/chest
I have fragrance I use for everyday wear and another one for special occasions, I wear different fragrance depending on if it's daytime or evening, I wear different fragrances depending on whether I stay at home or go...
I apply fragrance: 7 days a week
I buy fragrance: Twice a year
3
comments
1
Perfumes