Hello I am ursula13
bronze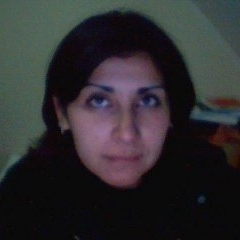 I have 535 OSMOZ points and I am registered since 2013-05-03
Me encantan las fragancias, una para cada ocasión y estación del año. me inspiran los perfumes.... descubre tus encantos!!!
I currently wear at least 5 fragances
I anoint: On my wrists / arms, On my neck, On my cleavage/chest
I have fragrance I use for everyday wear and another one for special occasions, I wear different fragrance, depending on the season, I wear different fragrances depending on whether I stay at home or go out, I like to...
I wear: Ô d'Azur, Miracle, CK One, Emporio Armani DIAMONDS, AMOR AMOR, 212 Splash, EMPORIO Remix for her, RALPH COOL
I apply fragrance: 7 days a week
I buy fragrance: Less than once a year
13
comments
13
Perfumes