Hello I am cristinauva
gold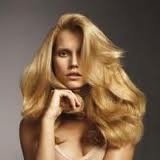 I have 9005 OSMOZ points and I am registered since 2012-12-02
Soy una aficionada, que adora desde muy niña el mundo de los perfumes y lo que ello representa, aunque no trabajo en nada relacionado con ello. mi vida y mis recuerdos están muy unidos a perfumes que he ido utilizando y que han llevado mis familiares y amigos. invierto parte de mi tiempo en estar informada y probar nuevas fragancias, porque adoro las fragancias, los experimentos con ellas, y todo lo que envuelve este mundo. En ocasiones doy consejos a amigos, amigas y familiares y me agrada mucho servirles de ayuda y tambien me agrada que me den a mi consejos de este tipo para ampliar mis conocimientos en este mundo de los perfumes. De hecho desde que llevo en osmoz he ampliado mi saber hacer en estos lares. cuando recuerdo mis momentos lo hago de la mano de ciertos perfumes y ciertas fragancias. Algunos invierten en cámaras o videos para recordar su historia, yo habitualmente invierto en perfumes porque me recuerda y evocan de forma mas placentera, los momentos vividos.
I currently wear 4 fragances
I anoint: On my wrists / arms, On my body, On my neck, On my hair, Behind my ears, On my clothing, On my cleavage/chest, Spray it in the air & envelope myself in it
I wear different fragrance depending on if it's daytime or evening, I wear different fragrance, depending on the season, I wear different fragrances depending on whether I stay at home or go out, I like to match my...
I apply fragrance: 7 days a week
I buy fragrance: More often
267
comments
84
Perfumes