Hello I am AcquaVal
gold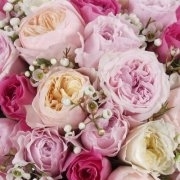 I have 8110 OSMOZ points and I am registered since 2012-10-27 Website http://valerieetsonblog.over-blog.com/
Passionnée de parfums? Moi? Comment l'avez-vous deviné?!!! Ma famille olfactive de prédilection : les orientaux.
I currently wear at least 5 fragances
I anoint: On my wrists / arms, On my neck, On my cleavage/chest
I wear different fragrance depending on if it's daytime or evening, I wear different fragrance, depending on the season, I like to match my fragrance to my mood, When I change my fragrance, it is like playing a...
I apply fragrance: 7 days a week
I buy fragrance: More often
102
comments
40
Perfumes