Hello I am Kyllie
gold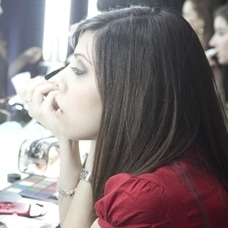 I have 2697 OSMOZ points and I am registered since 2012-10-24 Website http://makeupfragrances.blogspot.com.es/
Diplomada en Ciencias Empresariales. Blogger de belleza desde 2010. Amante del mundo del perfume y la cocina. Los aromas son importantes en mi vida.
I currently wear at least 5 fragances
I anoint: On my wrists / arms, On my body, On my neck, On my clothing, On my cleavage/chest, Spray it in the air & envelope myself in it
I wear different fragrance depending on if it's daytime or evening, I wear different fragrance, depending on the season, I wear different fragrances depending on whether I stay at home or go out, When I change my...
I wear: Emporio Armani DIAMONDS, Flower by Kenzo, Coco Mademoiselle, Insolence, L'Eau d'Issey Florale, Hypnotic Poison, a scent by issey miyake, Le Parfum, ALIEN, Flower Tag, Escale à Portofino, essence, OMNIA...
I apply fragrance: 7 days a week
I buy fragrance: Once every 4-5 months
32
comments
14
Perfumes