Questions & selections
Eau de toilette, eau de parfum and extract: to each their own trail!
30 september 2014
As you stroll through the aisles of a Sephora, looking for a fragrance for yourself, you might feel a bit dazed and confused sometimes. Not only can the number of new items and flankers get overwhelming, but even once you've chosen your scent, you might still find yourself having to choose between the eau fraîche, the eau de toilette, the eau de parfum and sometimes even a parfum. It can make your head spin! So here's a little guide that will let you choose the version of your fragrance that suit your needs the best.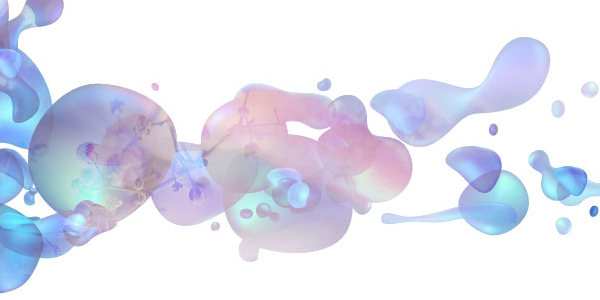 In fact, it all depends on what kind of trail you want and how long-lasting you're expecting your fragrance to be. Some people want a scent that will make itself discreet in warm weather, while others want to feel enveloped in a warm and comforting halo, especially in winter. That's why you need to know how to vary the concentrations!

Eau de toilette: for those who want to keep things light.
Anyone who steers away from heady, heavy fragrances or who worries about bothering people around them is better off with an eau de toilette. With an 8 to 12% perfume concentration, it offers a pretty discreet trail. But it's not the best choice if you're looking for something long-lasting, because since it tends to last about 4 hours on your skin. How should you wear it? Spray it onto your clothes and your skin. One good way is to spray in a big 'V' shape from your left shoulder to your right, via the exposed skin at your neckline. It's worth remembering that eau de colognes and eau fraîches are wonderfully refreshing options in warm weather, because they have even lower perfume concentrations (less than 8%).
Eau de parfum: ideal for a stunning olfactory signature.
If, on the other hand, you want to make a statement with a lush and sensual trail, eau de parfum is perfect for you! With a higher perfume concentration (about 12 to 20%, depending on the house and the fragrance), it offers greater amplitude and is longer-lasting: up to 8 hours on average. To get the best out of it there are two different schools of thought: either spray or dab it onto the pulse points – your wrists, behind your ears, at the base of your neck, into a plunging neckline and behind your knees – in order to radiate the scent thanks to the warmth of those areas; or the Chanel method, which is to spray a cloud of perfume into the air and then step into it. You'll give off the scent in a discreet yet tenacious way.
Extract: the soul of perfume.
Eau de parfum is ideal for the trail, but perfume extracts (or simply "Parfum") are still the noblest version of all. In fact they are what was originally meant by the word perfume, because that was the only concentration that existed at the turn of the last century. Infinitely subtler, and for older scents, often truer to the original, extracts are the most concentrated version available, ranging from 18 to 30%. That's why they provide not only a longer-lasting trail, but also remarkable depth and complexity, because there's a higher ratio of natural ingredients. So they melt into the skin in a more uniquely personal way. For that reason though, spraying it onto your clothes is out of the question. Drops of extract need to nestle into the pulse points. You can even magnify the trail by spraying the eau de toilette or eau de parfum version of the same scent around you.
There, now you know everything there is to know about the art of wearing perfume, so enjoy!