OSMOZ magazine
Movie stars love perfume… and they show it!
14 december 2012
At the end of the year, lots of stars are lending their images to fragrance. After Julia Roberts for Lancôme and Blake Lively for Gucci, other celebrities have given in to perfume's sweet temptation.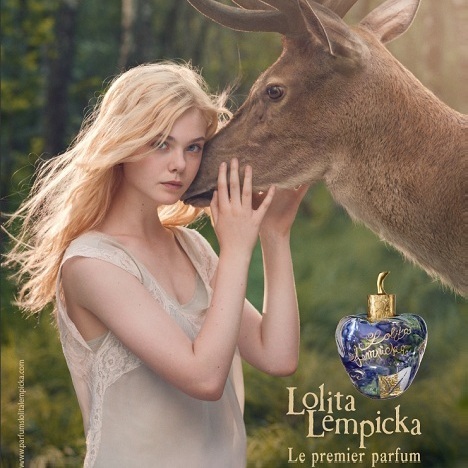 To incarnate their iconic fragrance, Le Premier Parfum, Lolita Lempicka chose the sweetly angelic face of Elle Fanning. In the commercial, the young American star flaunts her daring in a duel in the woods with… a deer. She isn't even 15, but she's already got a charismatic presence.
As for Cavalli fragrances, they went for Georgia May Jagger. She's the daughter of Mick Jagger and the model Jerry Hall… who is the former face of Thierry Mugler's Angel de (who knew?).On thre press release for Just Cavalli, Georgia is stretched out languidly, sheathed in pink snakeskin. The perfume will be available from early 2013.
Having already been the face of several Estée Lauder fragrances, Gwyneth Paltrow is now fronting for Hugo Boss. She revisits the legendary little black dress, becoming the Queen of the Night for the fragrance Boss Nuit pour Femme, which is already available in some countries.
But fragrance isn't just for women! Back at Boss, actor Ryan Reynolds is the latest face of Boss Bottled Sport.
As for Givenchy, the house has hired the 'Mentalist'. Australian actor Simon Baker is lending his image to the luxury brand's next men's scent. Givenchy had a huge international star for their last one, too: Justin Timberlake.
Which celebrity would you like to see as the face of a fragrance?
Are you a fan of Givenchy scents? Don't miss our review of Dahlia Noir perfume.