OSMOZ magazine
Stunning bottles to give… or to get!
12 december 2013
Looking for a truly elegant gift? This year, perfume bottles have put on some gorgeous finery for the holidays.
For Christmas, Yves Saint Laurent unveils Opium Gold Collector. The emblematic Opium bottle has been garbed in a unique golden finish. For a different golden option, Burberry presents Burberry Body Gold, a collector's edition that shades magnificently from bronze to gold. And for men, Armani proposes a limited edition called Armani Code Golden Edition. The fabulous bottle is inspired by Giorgio Armani's famous tuxedo.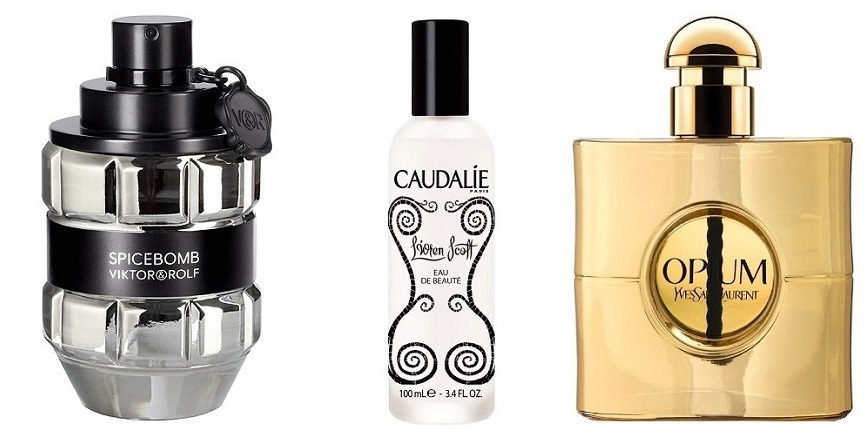 For an all-white winter, Boucheron and Boucheron Pour Homme nestle inside opaque white ceramic bottles. The festive packaging looks like a snowy winter sky.
Silver and platinum: metal is big for bottles, too. Designers Viktor & Rolf highlight their men's scent, Spicebomb, in a special Titanium edition. And at Atelier Cologne, Silver Iris proposes a bottle coated in real silver.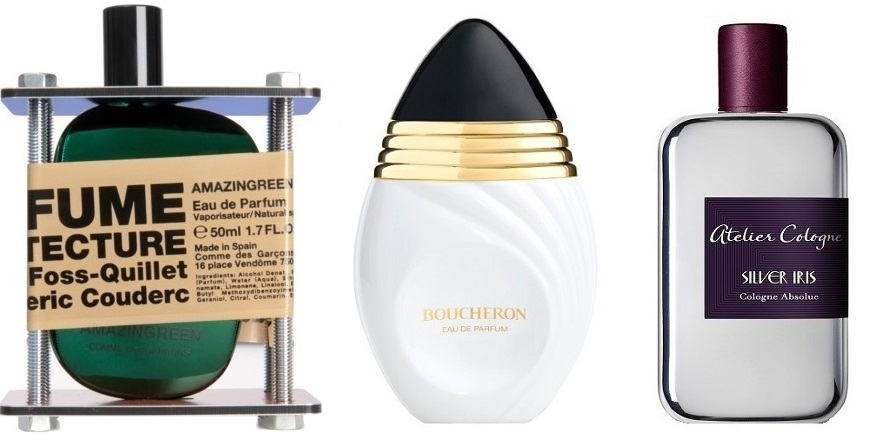 Bottles can go artsy, too! Caudalie and American designer L'Wren Scott gave their celebrated Eau de Beauté a fabulous new look. Just spray this skin-care mist, with its minty-aromatic scent, onto your face to set your make-up and bring instant radiance to a tired complexion. For a more unisex gift, Comme des Garçons has been inspired by architecture for three fragrances (CDG2, Wonderwood and Amazingreen). If you've been hesitating between getting someone a gift of a work of art or a fragrance, choose these to get both at once!
And finally, how about a touch of fantasy from Givenchy, who is inviting us to a ball. Look for the Dahlia Noir Le Bal bottle. The amazing packaging reveals a couture bottle with an elegant black-and-white motif.
What do you think about these bottles? Which one would you like to give or to get?