OSMOZ magazine
Off-the-Beaten Perfume Path
08 november 2013
If you're a fan of rare perfumes, then Osmoz has something just for you! We've concocted a list of lesser-known addresses in Paris and the rest of France for those hard-to-find fragrances. Ready, scent, go!
Paris
For a change of pace from classic perfumery addresses, here's a selection of 10 little-known spots in Paris that will thrill all fragranistas.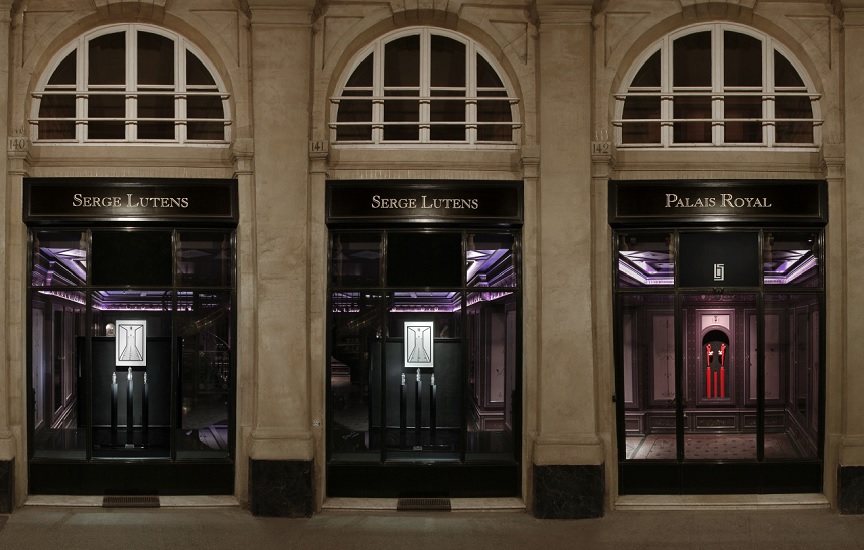 Serge Lutens
1) Marie-Antoinette
Near Hôtel de Ville (Paris' City Hall), in the center of Paris, Marie-Antoinette is a warm and private spot where sniffing and talking about perfume is a real pleasure. Antonio, who is passionate about perfumery, presents in-the-know brands that can be hard to find.
Info: 5 rue d'Ormesson, Place du Marché Sainte Catherine, 75004 Paris, Tel. 01.42.71.25.07
2) Salons du Palais Royal Serge Lutens
Don't be intimidated by this spot, which is both austere and sumptuous with its gray and amethyst interior. This lovely location, facing the Palais Royal Gardens (just a few minutes' walk from the Louvre), presents the entire Serge Lutens fragrance collection. A must-see that should be on all fragrance fans' bucket list.
Info: 142 Galerie de Valois, 75001 Paris, Tel.: 01.49.27.09.09
3) Liquides
Another new perfume store? Nope, this one's a 'perfume bar'! Niche-fragrance fans will be in seventh heaven in this place, which was designed by Philippe di Méo. You'll find both great advice and a pretty wide range of prices (from €31 to a few hundred).
Info: 9 rue de Normandie, 75003 Paris, Tel.: 09.66.94.77.06
4) Etat Libre d'Orange
Just a few minutes' walk from there, Etat Libre d'Orange welcomes you to their boutique. If you don't know this brand, with its brazenly-named creations (Vierges et Toréros, Putain des Palaces, La Fin du Monde… i.e. 'Virgins & Toreadors', 'High-Class Whore', 'The End of the World,' and more), get moving! We love the deco, which is pretty sassy too!
Info: 69 rue des Archives, 75003 Paris, Tel. 01.42.78.30.09
5) Nose
A newcomer in the world of rare fragrances, Nose proposes a huge selection of niche brands, from sophisticated scents to easier-to-wear ones. You can find out all about them with a personalized perfume diagnosis on iPad.
Info: 20 rue Bachaumont, 75002 Paris, Tel. 01.40.26.46.03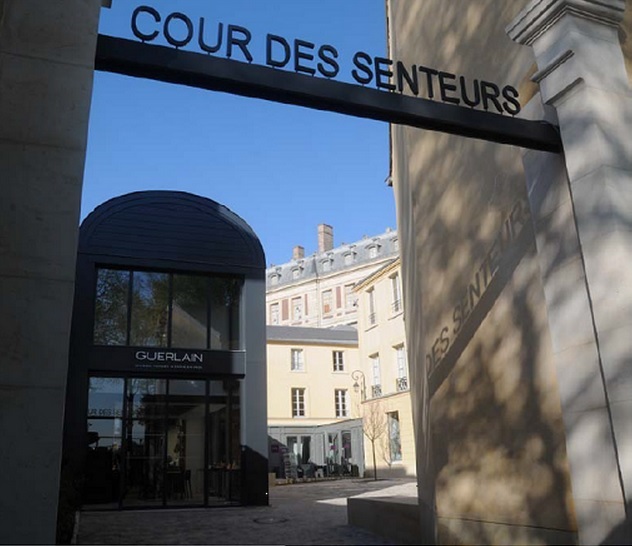 La Cour des Senteurs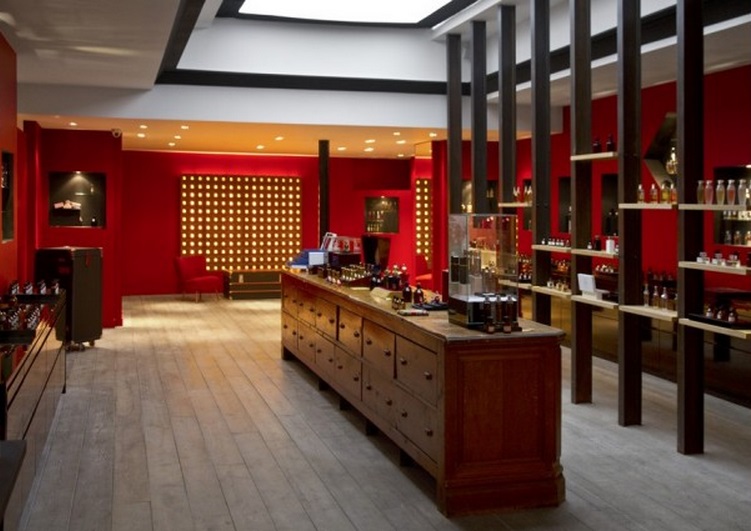 Jovoy
6) Colette
Is the famous boutique Colette as snobby as they say? Not really, it just can't help being très chic. Even after 15 years, Colette is still THE place to go for everything that's trending in Paris. Some go for the Water Bar, others for the latest exclusive sneakers. Fragranistas will go for the beauty and fragrance counters upstairs. Small but super-selective.
Info: 213 rue Saint-Honore, 75001 Paris, Tel.: 01.55.35.33.90
7) Jovoy
Just a hop, skip and a jump from the Tuileries Gardens, Jovoy presents their perfume range in a jewelbox-like setting. But the Jovoy boutique doesn't just sell their own scents! A wide range of rare fragrances and candles from France and elsewhere can be found here.
Info: 4 rue de Castiglione, 75001 Paris, Tel. 01.40.20.06.19
8) The Scent Room at Printemps Haussmann
Tucked into the heart of the 'La Belle Parfumerie' department, the Scent Room in the famed Parisian department store Printemps showcases niche brands in a beautiful setting: Frédéric Malle, Tom Ford, Serge Lutens, L'Artisan Parfumeur and many more. A department store perfume counter unlike any other department store perfume counters.
Info: 64 boulevard Haussmann, 75009 Paris, Tel. 01.42.82.50.00
9) Oriza L. Legrand
A defunct fragrance brand that was relaunched recently, Oriza L. Legrand proposes olfactory creations that are veritable invitations to travel and to escape from everyday life. Check them out at their subtly charming new boudoir boutique.
Info: 18 rue Saint-Augustin, 75002 Paris, Tel. 01.71.93.02.34
10) La Cour des Senteurs
This one's worth getting out of Paris for an excursion to Versailles. The royal city already had a school of perfumery – the ISIPCA, and a fragrance library, called the Osmotheque. As of this year, it has yet another great place for fragrance fans to visit: La Cour des Senteurs. Highlights include a diptyque candle store and a Guerlain boutique. Finish off your excursion with a visit to the Scent Garden and the King's Kitchen Garden.
Info: 8 rue de la Chancellerie, 78000 Versailles
The Provinces
France's love story with perfume goes beyond Paris! We've selected fantastic sites for fragranistas in 10 other French cities.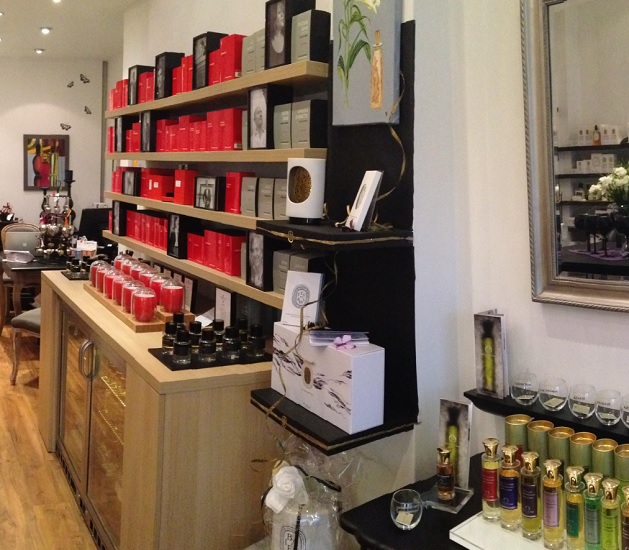 Le Bistro de la Beauté (Annecy)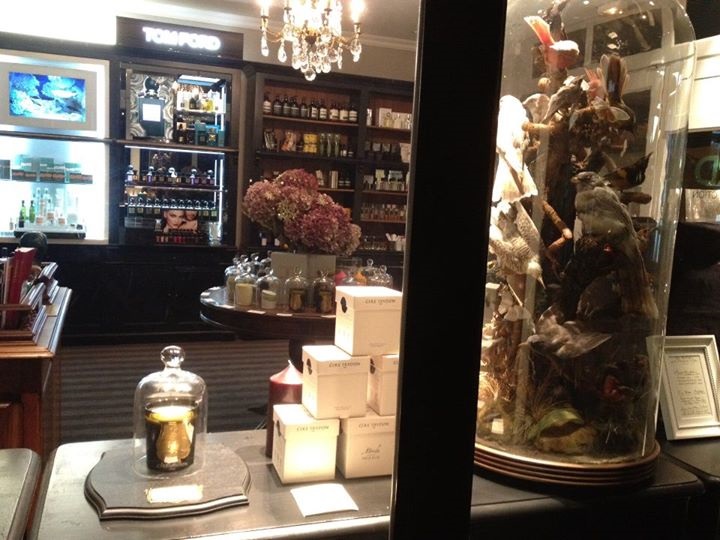 La Maison du Parfum (Rennes)
1) Asmara, Bordeaux
Asmara is an elegantly cozy perfumery in the heart of the city of Bordeaux. It proposes a selection of cutting-edge fragrances and candles (j'ai bien compris que c'est "parfums d'auteurs et bougies" ?). Just a few minutes away, on Allée de Tourny, the Parfumerie de l'Opéra offers a slightly more traditional selection that's complements Asmara's range perfectly.
17 rue du Temple, 33000 Bordeaux, Tel.: 05.56.81.14.56
2) Ombres Portées, Strasbourg
The first Ombres Portées perfumery opened in Lille, in the north of France. It's been so successful that they opened a second perfumery, in Strasbourg. Rare-fragrance fans in eastern France are thrilled...
Info: 7 rue du Sanglier, 67000 Strasbourg, Tel.: 03.90.22.59.04
3) Le Bistro de la Beauté, Annecy
If beautiful essences are essential to you, then Le Bistro de la Beauté (in Annecy, in the French Alps) will help you discover all sorts of rare brands and candles. The extra touch: fragrance workshops every Saturday. What a good idea!
Info: 1 rue Camille Dunant, 74000 Annecy, Tel.: 04.50.32.44.16
4) Qu'importe le flacon, Montpellier
Passionate about French perfume and cuisine, Anne welcomes you into her very pleasant little perfumery in Montpellier's Ecusson quarter. An ode to fine French fragrance.
Info: 8 rue du Petit Saint-Jean, 34000 Montpellier, Tel.: 04.67.58.88.70
5) La Maison du Parfum, Rennes
In this jewelbox setting, Charlotte presents a lovely selection of cutting-edge fragrances, some of which (Etro, Arquiste, Heeley and others) can be quite hard to find. If you're lucky, you'll visit on a day that she has a fragrance designer in as a guest star. If you're visiting the Brittany region, you won't want to miss this spot.
2 rue Leperdit, 35000 Rennes, Tel.: 02.99.78.47.55
6) Série Noire Concept Store, Lille
Série Noire is a trendy concept store that will appeal to both fashion- and fragran-istas. Although the store isn't specialized in perfume and candles, the olfactory offer is both unusual and selective. (Histoires de Parfums, Comme des Garçons, Escentric Molecules and more).
Info: 14 rue Lepelletier, 59000 Lille, Tel.: 03.28.36.00.03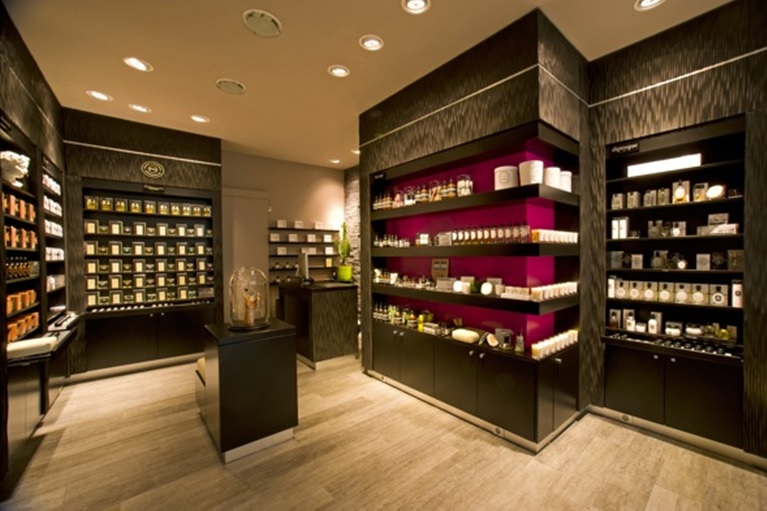 Haramens (Clermont-Ferrand)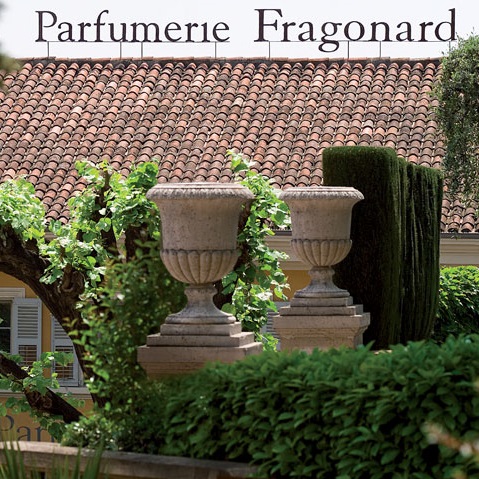 Fragonard (Grasse)
7) Haramens, Clermont-Ferrand
Haramens: The unusual name announces a boutique showcasing niche perfumes, particular those with a real signature. On this store's shelves, Lutens and diptyque rub shoulders with harder-to-find brands like Phaedon, Huitième Art and Parfumerie Générale.
Info: 17 rue Saint Genès, 63000 Clermont-Ferrand, Tel.: 04.43.11.40.63
8) L'Atelier Parfumé, Lyon
In Lyon's Presqu'île quarter, L'Atelier Parfumé invites you on an olfactory voyage of discovery of in-the-know brands: Mona di Orio, Del Rae, Isabey, Houbigant… This is a great place to take the time to find a rare fragrance that's really perfect for you.
Info: 27 rue Tupin, 69002 Lyon, Tel.: 04.72.40.23.14
9) Taizo, Cannes
This veritable temple dedicated to perfume has stunning creations that can be hard to find elsewhere, like Amouage, Byredo, Armani Privé, Cire Trudon and more. The most elegant selection of fragrance brands on the Riviera is right here, at Taizo.
Info: 120 rue Antibes, 06400 Cannes, Tel.: 04.93.39.57.58
10) Fragonard factory and boutique, Grasse
Fragonard still has its flagship factory in the heart of the old city of Grasse. It's open for tours every day, even Sunday. Production and packaging techniques, history of perfume, and more; the factory tour includes stops at Fragonard's private museum as well as their boutique, where you can find fine fragrance, cosmetics and soap.
Info: 20 boulevard Fragonard, 06130 Grasse, Tel.: 04.93.36.44.65
Our es-scential escapade ends there, alas… It was hard to choose just 10, since there are so many other wonderful fragrance-related places France has to offer.
What about you, what are your favorite places for fragrance in other coutnries? We'd love to hear about them.