OSMOZ community
Discover the November BOX winners!
07 december 2012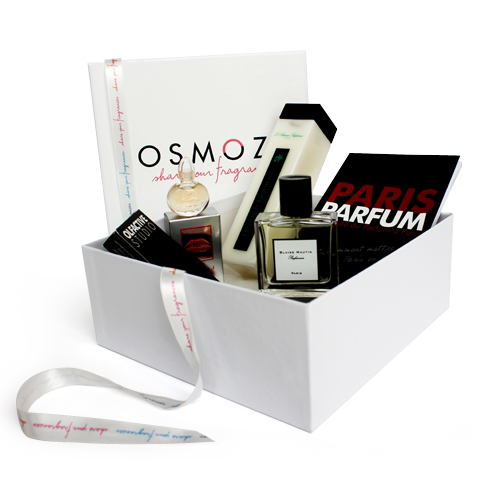 Hello everyone,
Thank you all for your enthusiasm towards the BOX.
We have selected all of the November BOX winners.
Thank you for your contribution to OSMOZ! December's edition will soon be unveiled!
Continue to contribute and share your fragrances to be in with a chance to win!
Find below the list of November winners:
Geneviève L.

Andre A.

Maxime P.

Eloïse L.

Emilie L.

Anoushka M.

PASCALE B.

Suyuth C.

ESME T.

Anna S.

Suzanne F.

Claire M.

Didier L.

Hugo D.

Melisa A.

ALINE F.

Cécile D.

Fabienne L.

Virginie S.

Charlotte C.
Discover the winners comments:
Le Blanc Absolu by Blaise Mautin
The body milk Premier Figuier by l'Artisan Parfumeur
The Olfactive Studio collection
ITISLOVE by Salvador Dalí
Until next time!
The OSMOZ Team