OSMOZ community
Perfume Portrait #4 : Astrid
15 october 2014
- What was your very first perfume?
In this context, I won't count perfumes I bought in supermarkets, like Coty's Ex'cla-ma'tion. My first real perfume was Cacharel's Anaïs Anaïs, which I was given as a present when I was a teen. The first one I bought for myself in a perfume shop was Jean Paul Gaultier's Classique.
- Could you give us your own personal selection: your 5 favorite perfumes?
- Sicily, Dolce & Gabbana
- Dahlia Noir, Givenchy
- Coco Mademoiselle, Chanel
- Libertine, Vivienne Westwood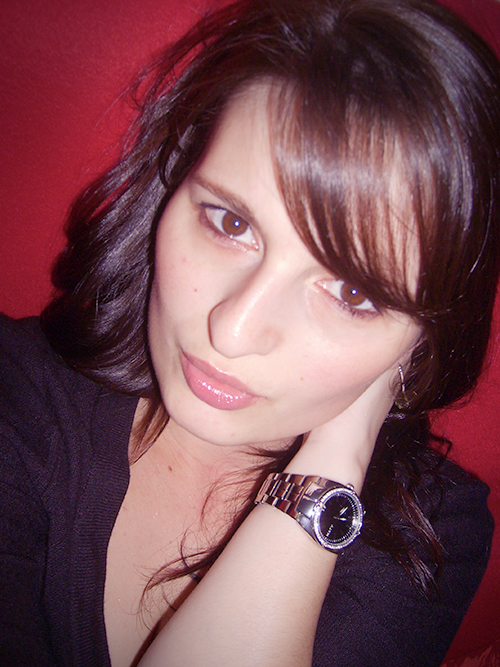 - If you were a perfume, which one would you be?
I love wearing a rare, enigmatic, hard-to-recognize scent… when people around me are intrigued and don't recognize it! What I love most is making a perfume my own, becoming the perfume! And I found all that with John Galliano's perfume.
- What perfume are you wearing now?
Lately I've been wearing Guerlain's Shalimar Initial eau and Narciso Rodriguez For Her eau de toilette.
- Is there a perfume you haven't tried yet but that appeals to you?
La Panthère, Cartier
- How do you choose your perfume?
I have to fall in love! When I go to a perfume store, I absorb all the scents. I can smell and love plenty of fragrances, but I always know right away which one will be the winner!
- What is your favourite men's (or unisex) perfume?
Paco Rabanne's One Million drives me wild! Absolutely any man wearing it will catch my attention! But I was so disappointed when the women's version came it: nothing in common, I didn't care for it at all. There are other nice men's scents, like Kenzo Homme Sport, Marco Serussi's White and more.
- What is your favourite women's (or unisex) perfume?
Sicily, Dolce Gabbana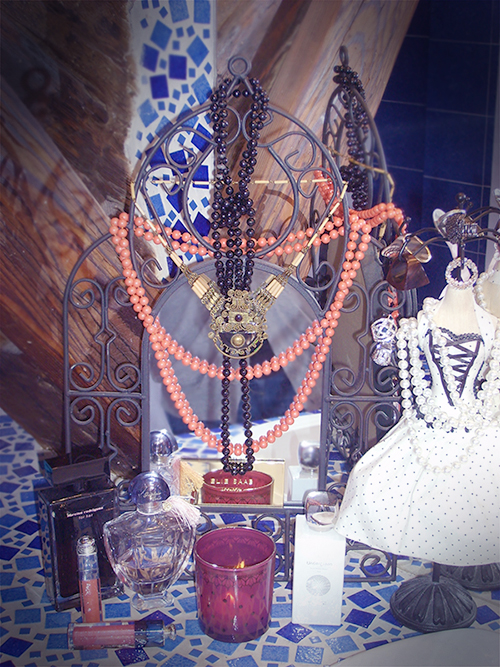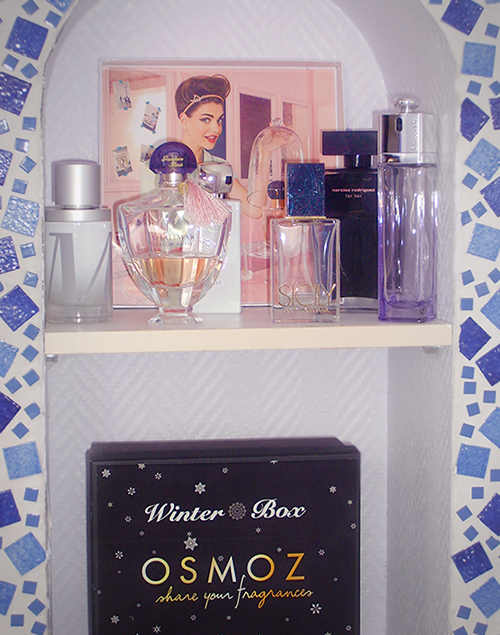 - In your opinion, what is the smell of happiness?
There are several. I connectcertain scents – both women's and men's – to specific times of my life, whether happy or sad. When I smell one of them, it makes me smile and remember. There isn't just one smell of happiness, there are all different ones. For instance, when I smell Thierry Mugler's Angel, it takes me back to high school, and the Harley Davidson fragrance reminds me of my first love.
- If perfume were an object, what would it be?
Lingerie: an object of desire, close to your skin, personal, sensual… Just like perfume.
- If perfume were a book, what would it be?
That's easy: Patrick Süskind's Perfume. It's such an amazing gift to be a Nose; the book is about making perfume and being madly passionate about perfume… C'est magnifique!
- If perfume were a song, what would it be?
It already is a song! Le Parfum, by Cristina Marocco, with splendid lyrics:
« Je n'ai sur moi rien d'autre que ce parfum / "I have nothing else on me but this perfume,
Rien pour le retenir un peu plus chaque nuit / Nothing to hold him a little more each night,
Je n'ai sur moi rien d'autre que ce parfum / I have nothing else on me but this perfume,
Pour le plus souvent me tenir compagnie » / To keep me company most of the time"
Or Britney Spears' Perfume, which I like a lot.
- If perfume were a (famous) person, who would it be?
Myself, of course! Each of us becomes the fragrance we wear, and vice versa. If it were a celebrity, Monica Bellucci is the perfect incarnation: thoroughbred and luscious.
- What is your most cherished childhood memory connected to smell?
The perfume my mother used to wear: Nina Ricci's L'Air du Temps.