The house of Héloïse de V. issued perfumes
Une Histoire de famille C'est à Aubussargues, près d'Uzès, au coeur de la Provence que les parfums Héloïse de V. puisent leurs racines. Une propriété agricole rare qui appartient à la même famille depuis 1012 et qui s'est transmise de génération en génération par les femmes. Ce domaine familial où poussent figuiers, amandiers, romarin, sauge, thym, lavandes et roses, compose un décor aromatique riche et complexe. Un patrimoine olfactif où les senteurs délicates ou puissantes, fleuries ou herbacées, sont autant d'invitations à l'ailleurs et aux plaisirs des sens. Fréquentée par des peintres, musiciens, écrivains, venus puisés là quiétude et inspiration, la demeure s'inscrit dans son territoire comme un lieu vivant d'avant-garde, une résidence d'artistes. Ouverts aux autres et à la création, les propriétaires d'Aubussargues ont également tenu à valoriser leur terroir en soutenant le savoir-faire des artisans de la région. Plus qu'un domaine, Aubussargues incarne l'art de vivre à la française La naissance de la Maison Héloïse de V. Parfumeur C'est dans cette propriété qu'a grandit Valérie d'André, et qu'est née sa passion pour le parfum. C'est à Aubussargues que s'est construit sa mémoire olfactive. C'est sur ce terreau riche qu'elle redonne vie à ce patrimoine émotionnel et qu'elle créé la Maison Héloïse de V. Une façon originale de perpétuer l'héritage familial et de retranscrire par des créations parfumées, ses souvenirs d'enfance, des moments heureux, mais aussi de redonner vie à certaines figures familiales. La première d'entre elles, Héloïse de V. alias Héloïse de Valfons, femme de caractère à la personnalité singulière qui s'est investie dans le domaine afin de développer véritablement la production de fleurs, plantes et arbres. Pour traduire cet univers foisonnant, l'identité visuelle de la marque est volontairement marquée d'une élégante sobriété. Les racines provençales sont discrètement évoquées à travers le choix de l'emblème: la feuille de figuier qui fait également référence à la figueraie d'Aubussargues, riche d'une dizaine d'espèces différentes. Elle symbolise aussi les vertus des parfums Héloïse de V. qui, tout comme l'arbre, apaisent et régénèrent l'esprit.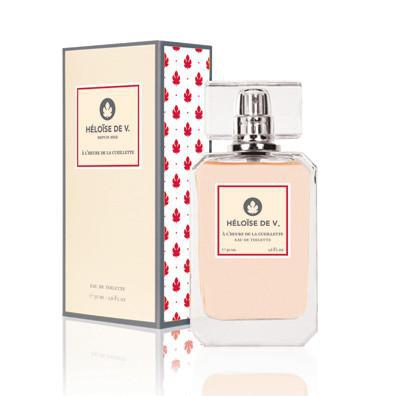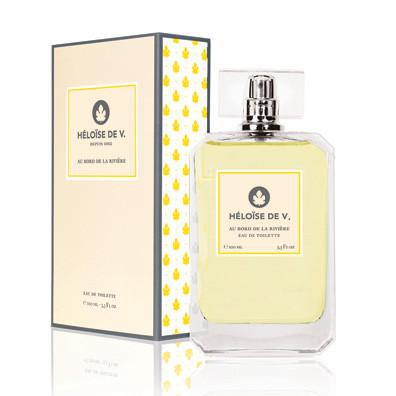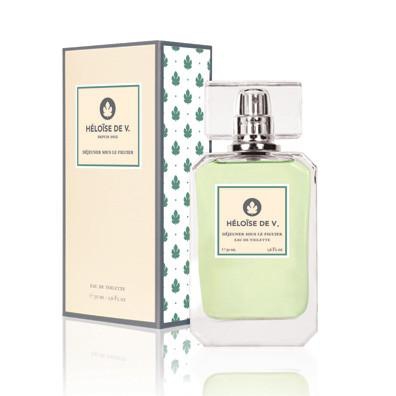 Sorry, there are no results for that search
Explore more fragrances?
Discover launches through a specific brand or olfactory family depending on your preference
Refine the selection